How to master the all beige monochromatic look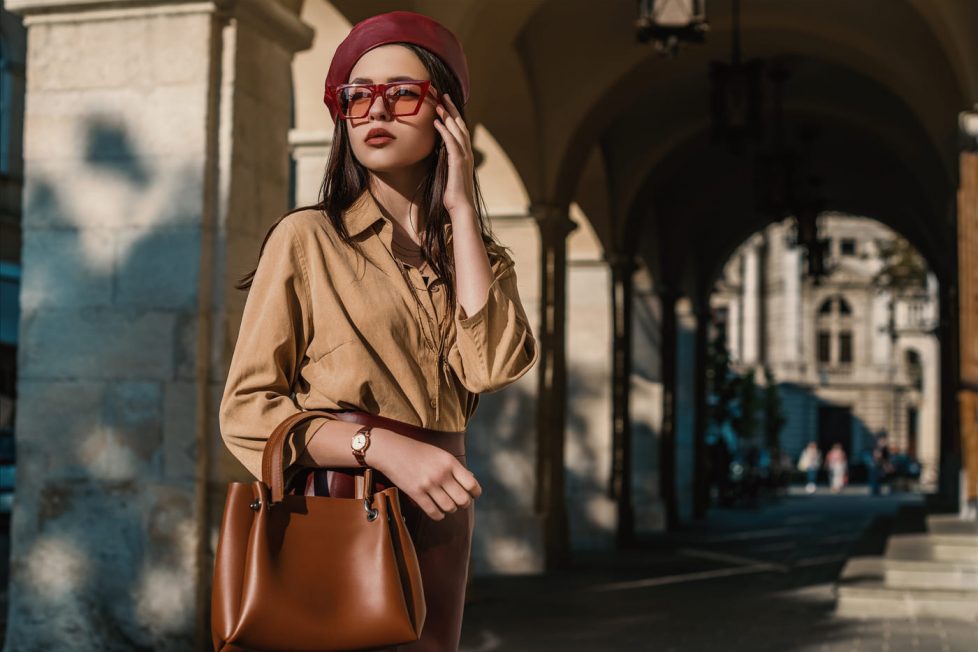 A monochromatic outfit is one of the quickest ways to elevate your style.
What is the easiest way to look polished and pulled together this season? Just one scroll through your favorite fashion muses on Instagram, and the answer will be very clear: The all beige monochromatic look, that is dressing from head-to-toe in multiple shades of the same color or sporting the same hue from top to bottom—is having a major moment right now and the fashion crowd can't seem to get enough.
There is something incredibly cool about donning various pieces of the same beige shade. The look emanates subtle sartorial confidence. When done right, this popular dressing tactic can make an outfit look luxurious, elegant, and refined in an effortlessly chic way.
Also, how many times a week do you stand in front of your wardrobe and think "I have nothing to wear"? We wager, even for the most stylish women, it's far too often. Luckily, for those days when you feel like you have thousands of clothes but not one outfit, the solution is simple. Have a few outfit formulas on rotation as fail safes, for the days when sartorial inspiration is in short supply. And there's no outfit formula as chic as a head-to-toe monochromatic look.
A great color to use for a tonal winter look is beige. It's safe, refined and works equally great in smart and casual settings. Because beige is a neutral color, you can easily incorporate white, grey and earthy tones into your look and still keep it monochrome. While on paper the all beige monochromatic look may sound easy enough, there are definitely tricks to pulling off the trend and making it look fashion-forward.
Here below our tips on how to master the all beige monochromatic look.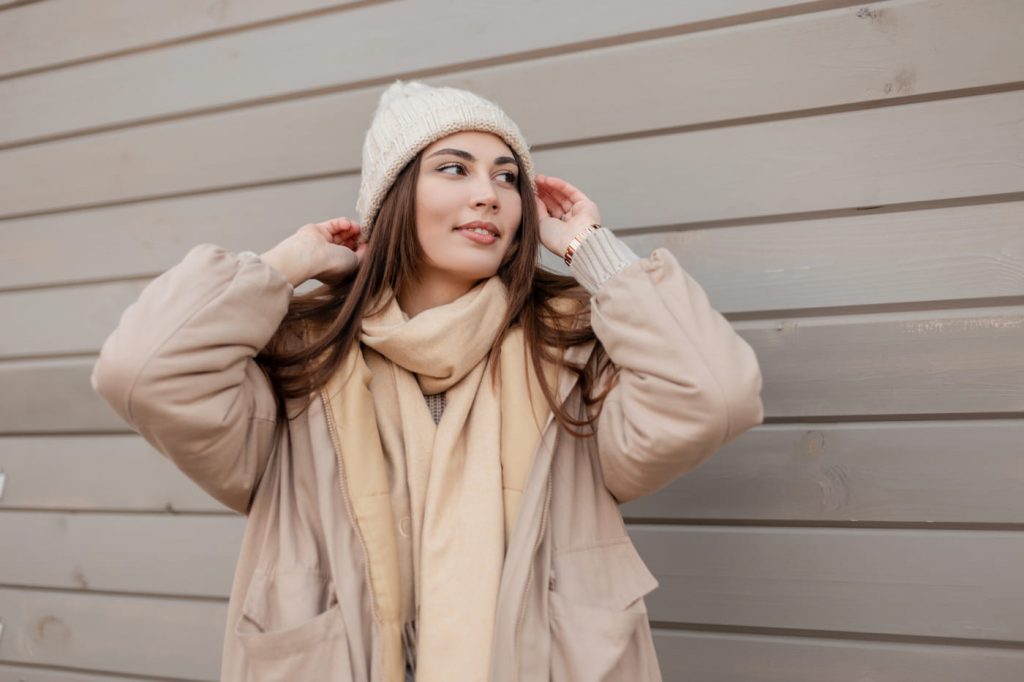 Mix Different Textures
The very first rule of creating a monochrome look is to combine clothes of different textures. It is especially important to adhere to this advice for beginner fans of monochrome total looks. One of the key elements to tonal dressing is to keep the look visually interesting by mixing different textures, patterns, fabrics, and finishes within your outfit. This will add contrast and depth to your overall look. Think a silk beige skirt combined with leopard faux-fur and a beige-croc boots, or a beige leather skirt and a mohair sweater. So, combining textures is an effective way to make an outfit voluminous and avoid monolithic.
Use Accessories to Break It Up
A handbag, a belt or a pair of shoes in a contrasting color is the perfect touch to break up an all beige monochromatic look and will only add to the overall impact of the look.
Play With Layering and Lengths
Experiment with layers, length, shape, and volume to add interest and dimension to your single hued-outfit. For example, layer a sweater over another sweater of the same tone of beige, or combine long and loose pants with shorter drapey scarves and tops.
Have a Neutral Backup
While the idea is dressing head to toe in the same beige color, this doesn't necessarily need to be throughout the entire look. Try counterbalancing beige color with a neutral gray, or just a simple white tee. It adds subtle contrast and pulls together an all beige monochromatic look. Those neutral colors can be used for accessories, shoes, accent belts, gloves and scarves.
Incorporate Metallics
Shimmery metallics are a great way to break up an all beige monochromatic look. A metallic bag or a pair or shiny boots are an easy option, or go for a shimmery item of clothing to create a stunning overall look.
Remember about Jewlery
Jewelry is an important touch in a fashionable monochrome image. Jewels help to add originality, dilute monochrome and set accents. Even the most successful combination of fabrics and textures may look flat without jewelry.
Don't Be Afraid to Add Prints
All beige monochrome looks might seem like they are reserved for those with a more minimalist style – keeping everything streamlined with plain, blocked colour – but don't shy away from adding a print. Whether it's a small accessory like a printed scarf, or a more significant piece of your outfit like a jacket or top, stick to a subtle print. Anything too loud or busy could overpower your look. And of course, it goes without saying that the primary colour of the print should be in the same beige tone as the rest of your look.
Makeup and Hair are also Accessories
Maybe you only have a dress in beige color and you want to add more things to it to make it a monochromatic look. try matching your makeup and hair accessories as well. Going for a neutral colors make-up could be a great idea to enhance your look.