6 Stunning blonde hair tones for brunettes
Because brown doesn't have to be boring with these blonde hair tones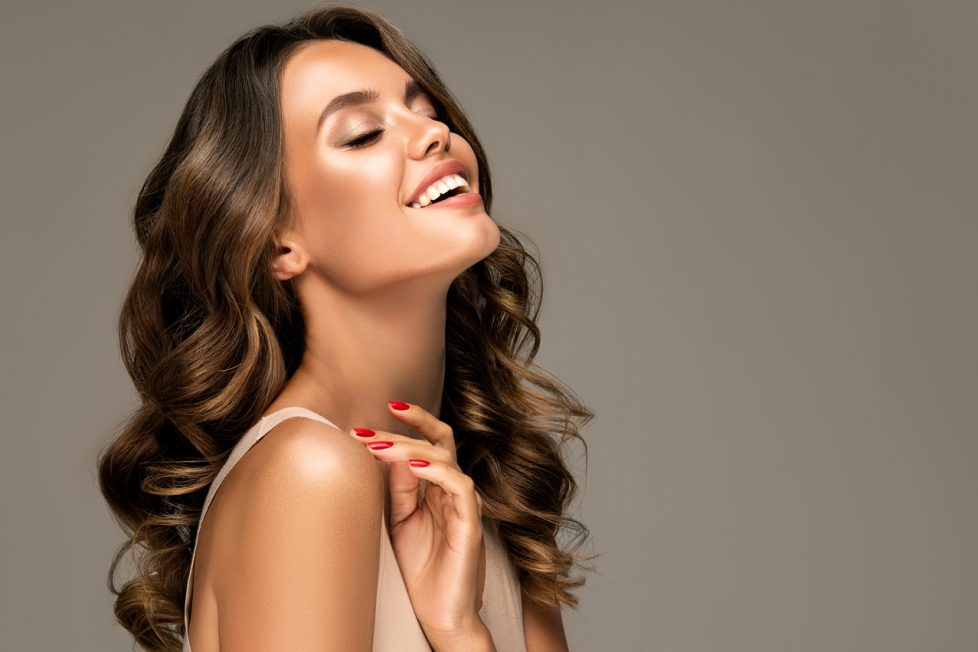 Blondes aren't the only ones that can have fun with their hair color. It looks like more people are going lighter these days, and there are tons of new hues that work beautifully on natural brunettes—and are anything but boring or basic. People have a few misconceptions when it comes to brunette hair color.
The most common way to go from brown hair to blonde hair tones is to do a double-process, which involves stripping your base or natural color before toning it to your desired shade. Two steps equal double process. If you're a natural brunette who is trying to go blonde, a single process won't cut it because you always have to lighten or lift your color first.
Other ways to get some blonde hair tones involve getting partial or full highlights, balayage or ombré, all of which use bleach to lighten up darker strands, but rather than being applied all over your head from root to tip, it's only applied to certain sections of your hair.
Natural blondes are so lucky when it comes to lighter up their hair colour but for brunette babes it can be a little tricky. In order for brunette girls to change their look they need to get some bleach involved to add some blonde hair tones to their style and with bleach comes way more risk of damage.
Whether you're drawn to wonderfully blended looks like tortoiseshell brown, subtle tweaks like a caramel blonde color melt, or unexpected shades like smoky ash bronde, there is a gorgeous new hue just waiting to be taken to the salon.
Here are 6 stunning blonde hair tones for brunettes.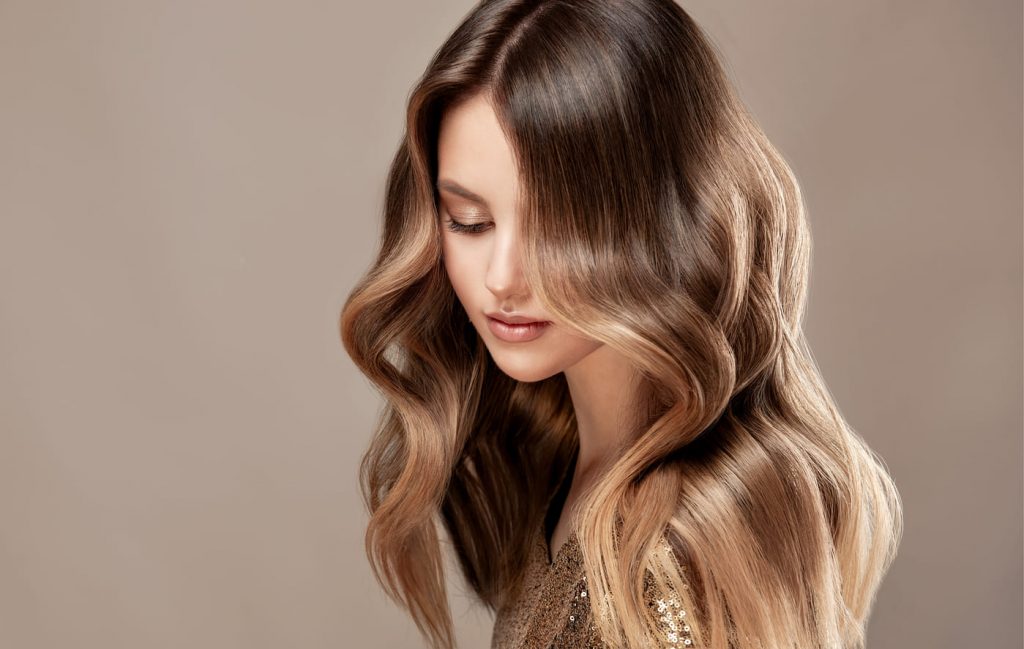 Suede Mocha
This is a beautiful option for anyone who wants to keep their hair dark, but wants to add some blonde hair tones to get some dimension and depth. You're playing with the idea of brightness and creating a beachy, summery vibe, without committing to going full-on blonde. Ask your colorist for mocha highlights, which can either start at the root or lower. As far as upkeep goes, plan on refreshing these highlights three to four times per year.
Sparkling Champagne
Sparkling champagne works regardless of the season. This is a great color that can complement your summer tan, but works well with some of the warmer colors that are found in fall wardrobes and makeup. It's ideal for someone who isn't looking for a dramatic change but wants a subtle, sun-kissed glow. This is a look for any texture of brunette since the lightener doesn't need to process long, therefore, the hair will remain healthy and the appointment will be very quick.
Brunette Balayage
The idea that balayage can only be done on blondes is a total misconception. For brunettes, the hand-painted highlight technique can create natural-looking highlights; lighter brown highlights with either neutral or warm blonde undertones added on to any brunette base color create pockets of shine and depth. Plus, if you like to wave or curl your hair, this is a great way to add dimension that enhances the style.
Pale Walnut
Looking for low-maintenance color? This color is perfect for those women who only want to go to the salon twice a year. Highlights that are just a shade or two lighter than your base—and don't start at the root—keep the look natural and lived-in. A brighter piece around the face brings everything together. Maintain the cool undertones at home by using a purple shampoo to tone down brassiness and boost brightness.
Comfy Camel
For brunettes who may not be ready to fully commit to blonde, but do want to gradually transition to going lighter, this is a great option. The warm neutral tone gradually fades towards a lighter camel hue at the end. A purple shampoo is a good option to use weekly for this color as well, in order to ward off any unwanted brassiness.
Two Tone
Two-tone shades like Dua Lipa's are still poppin' and we're here for it. The beauty of this style is its versatility — the contrasting panels can be as thick or thin, light or dark as you'd like. It's super trendy and not an insanely high-maintenance look for those who want something with a bit of edge. On brunette two-toned hair doesn't necessarily have to be super bold. It can also be a little softer. This look resembles color-blocking but with a more subtle, striking effect. The pops of color are a contrast to the main color of the hairstyle.
Wheat Blonde
This is great for brunettes of any texture who don't want overtly warm highlights and prefer low-maintenance, beige tones instead. It has a medley of subtle gold to splashes of light creamy tones. It's a classic look that adds a lot of dimension.