Pixie: The short cut with many possibilities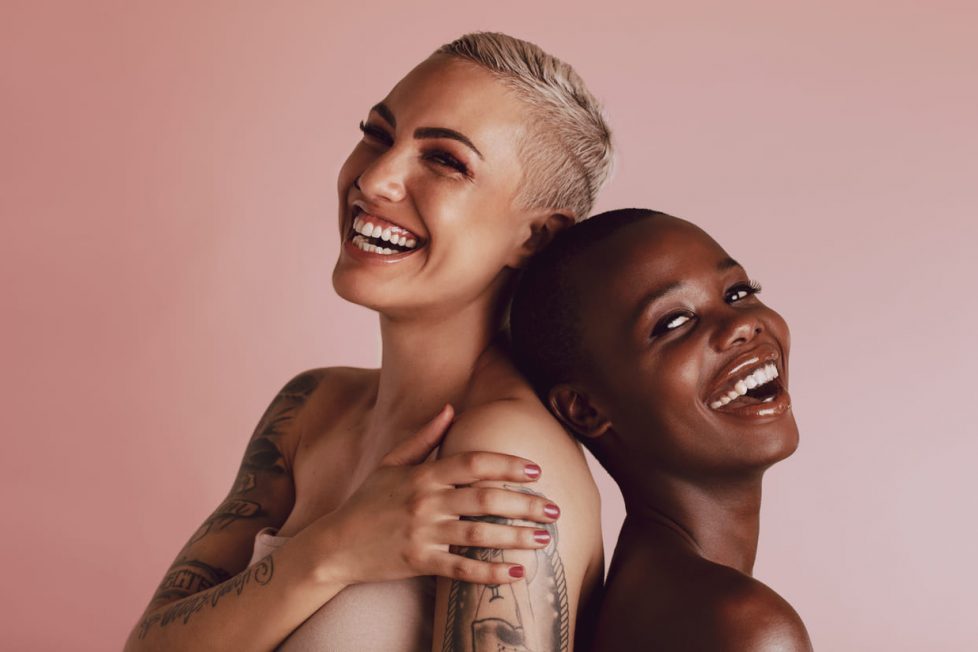 A pixie haircut is the ultimate, classic short haircut.
The short hair trend has officially taken over Hollywood! It seems like every day there's a new female celebrity chopping off her long locks. Celebrities from Audrey Hepburn to Rihanna have embraced the chic short haircut with stunning style. We would all be lying if we didn't admit at one time or another we've toyed with the notion of going for a pixie chop. Is this the year?
There's a short cut out there for almost everyone; it's just a matter of finding it! Traditional pixie cuts look the best on oval, square, and heart-shaped faces, and on people who don't have kinky or curly hair texture. Contrary to popular belief, short hair looks great on most facial shapes. A short cut will draw more attention to your eyes and bone structure. It's become less about your face shape and more about whether you actually have the personality and confidence to pull off the bold look. If you have a round face, it's best to go for a slightly longer style, like a "graduated bob," to elongate the face. People with square faces should avoid sharp, angled cuts, and go for bob cuts with soft, tapered ends around their chin. For the ones with heart-shaped faces, a short pixie cut with a long, sweeping side bang can help narrow the face and draw attention to their eyes.
There are many different ways to cut a pixie and there are even more ways to style it! The key to the perfect pixie is in the details. You'll want to style your pixie cut in a way that flatters your face and matches your personal style. You could style it slicked-back and edgy, spiked up and glamorous, or soft and feminine – whatever looks best on you. Pixie cuts are usually styled with plenty of volume and shine, which means you need to be generous with the product and tease the hair near the crown of the head. If you want to wear your pixie spiked up, use a pomade to separate the ends.
So, there are many different types of pixie cuts. It is a common misconception that only women with certain specific face shapes can pull off a cut. This myth simply isn't true. As long as you choose a cut that complements your unique face and hair, any woman and any ages can rock the short, cropped pixie cut flawlessly.
If you're looking for a versatile style, pixie cuts are the best option, especially if you have short hair and want something different or think of going for the big chop.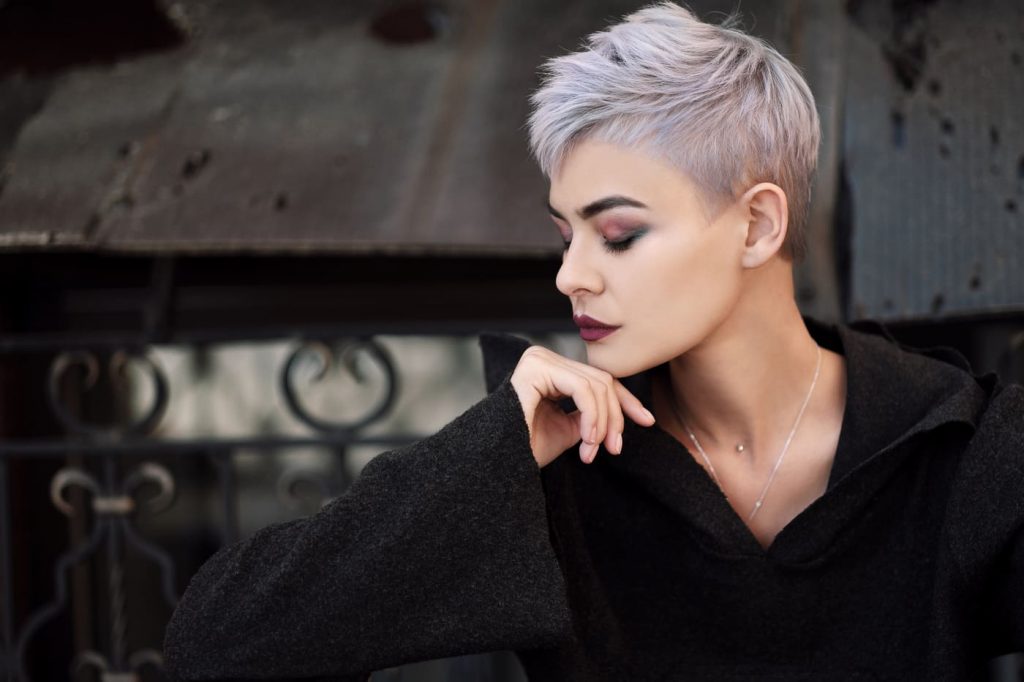 Chic pixie haircut with long bangs
If you want to try a pixie cut but don't want to shear off all of your locks, opt for a long pixie. This short cut still leaves you with some hair around your face for added comfort. Plus, it's fairly easy to grow out a long pixie without fighting through the notorious awkward stages.
Layered short pixie cut
Ladies with thick hair are often complemented best by this pixie cut style. This pixie cut is extremely short and texturized around the neck and sides but keeps some volume at the top. If you have thick hair, this style will prevent you from having to fight with your new cut every morning to get it to lay flat.
Longer pixie cut with long side bangs
If you choose to go the route of a longer pixie cut, a cute and easy way to style it is the voluminous, piece-y look above. All you need to do to achieve this look is blow out your strands to add some volume. Then, just use your fingers and your favorite hair product to separate your hair into subtle sections to get the classic style.
Sleek pixie cut
You can never go wrong with this cut. If you don't want hair hanging in your face and getting in your way all day long, a short, slicked pixie is the way to go. Use gel or wax to secure your cut in place at the beginning of the day. Just make sure to tease a few pieces away from your scalp to avoid looking like you're wearing a hair helmet.
Pixie cut with volume
When you have a short cut, it is important to always create some volume at the top of your head. Otherwise, you run the risk of your hair appearing oily or flat. Creating volume in your pixie cut is easy. In fact, all you have to do is use a comb and some hair product. Just tease some strands up away from your head to create a voluminous but natural.
Mullet cut
These cuts have a more than obvious '80s origin, they're extremely bold and have very specific characteristics: scaled, prim, and short in the front and on the sides, with more length in the back that covers up the neck.