The top sunscreens for your summer skin
Sunscreens need to be used every day prior to heading outdoors.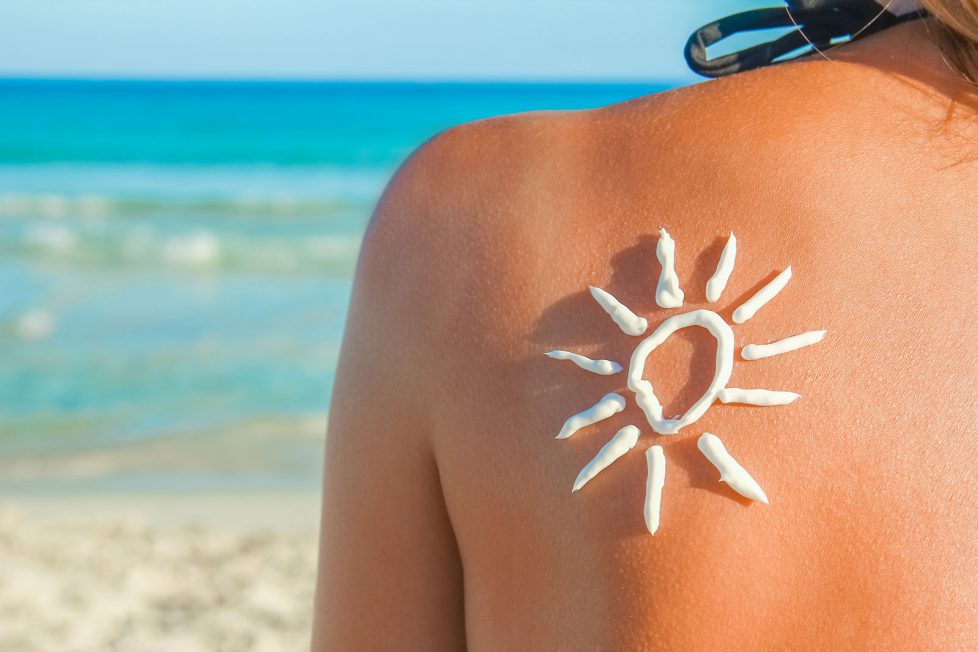 It doesn't matter whether you are a beachgoer or not: you will need to make the first move towards protecting your skin from harmful rays of the sun no matter the forecast. You need the best sunscreens for your precious skin.
Sunscreens should be worn every morning and you should bring a small size with you to go about your day and reapply four hours later. In short, applying (and reapplying!) sunscreens protects your skin from the sun's powerful UV rays, minimizing your risk of dark spots, painful burns, wrinkles and skin cancer.
We have put together a list of the top sunscreens for your summer skin, dividing it in top sunscreens for your face and top sunscreens for your body. Choose your favorite one!
Top face sunscreens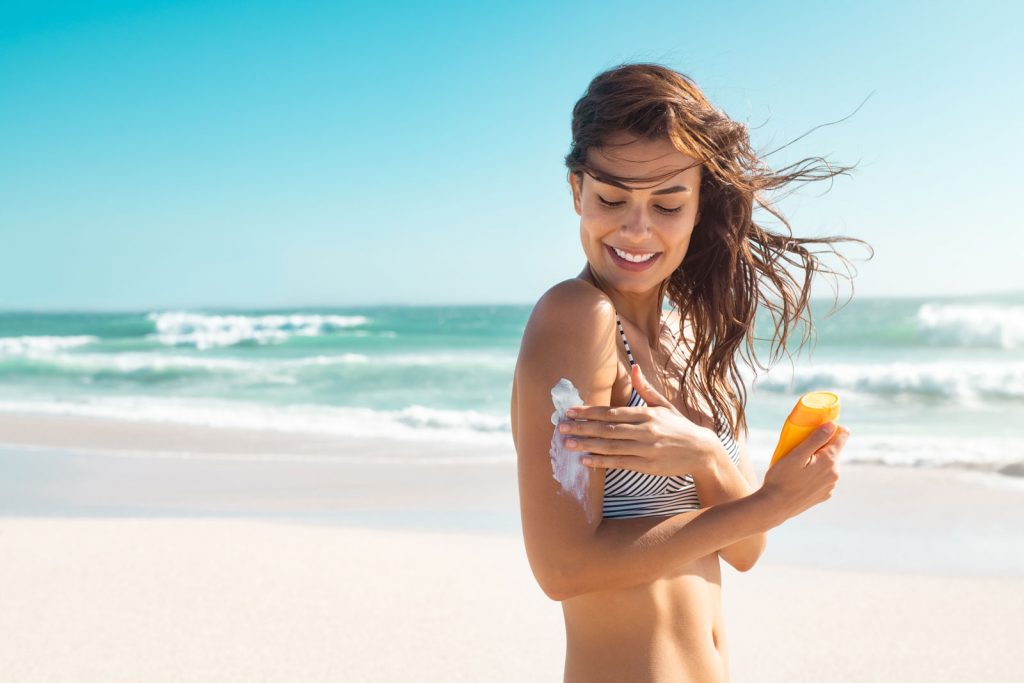 Kate Somerville Daily Deflector Mineral Sunscreen SPF 40+
It is one of the few mineral sunscreens that are really worth the hype. It has a white tint but has a minimal cast once blended into the skin for a medium/tan skin. It isn't completely weightless but it's not super heavy either. It leaves the skin feeling smooth with a soft dry down. There isn't a "clear" version but it offers a good protection to the face and is nice on no-makeup days when you just need sun protection at the beach.
Chanel UV Essentiel Complete Protection Antioxidant Anti-Pollution Sunscreen Broad Spectrum SPF 50
It is a lightweight fluid. It has one of the thinnest textures on the market. It does contain alcohol pretty high up on the list so if you have sensitivities to it, you may want to do a patch test. This sunscreen is very light and can be worn under makeup easily.
Supergoop Play Everyday Lotion SPF 50
It easy to rub in and nearly invisible after application. This sunscreen is water-resistant, so it will survive any sweat-inducing activities you may have planned for the day. But, like all of the sunscreens on our list, this sunscreen still requires reapplication every two hours to achieve its promised effectiveness (most people don't apply enough sunscreen or reapply often enough).
CeraVe AM Facial Moisturizing Lotion with Sunscreen SPF 30
This is one of those sunscreens designed especially for people with sensitive skin who want a moisturizing sunscreen. It rubs in easily and has a light smell. This formula is a sunscreen and moisturizing lotion in one that contains niacinamide (which supports the skin's barrier and calms inflammation) plus hyaluronic acid (which helps the skin retain moisture). This formula is ideal for people with sensitive or acne-prone skin.
Olay Complete Daily Moisturizer with Sunscreen SPF 30
It is more moisturizing than most other sunscreens. This sunscreen-moisturizer feels thicker than the CeraVe AM Facial Moisturizing Lotion with Sunscreen SPF 30, but without being streaky or too heavy. Like the CeraVe, this formula also contains skin-calming niacinamide.
Top body sunscreens
Sun Bum Original SPF 30 Sunscreen Spray
Looking for a budget-friendly option? This under-$20 pick from Sun Bum has you covered — literally. It has broad-spectrum SPF 50 to block intense UV rays from your skin, and it's infused with antioxidant vitamin E for a clearer and healthier look to your complexion.
Geologie
A broad spectrum SPF 30+ that feels great to use has consistently been one of the most requested sunscreens this year. This sunscreen is lightweight, invisible after application and mattifying. Fun fact: recent studies discovered that the #1 factor for why people wear sunscreen is not effectiveness, but cosmetic elegance – how it feels on the skin. This matched perfectly with this sunscreen.
Neutrogena Hydro Boost Gel Moisturizing Sunscreen Lotion
If you're still wary of the spray-on stuff, Neutrogena's Hydro Boost Sunscreen for the body is extremely easy to spread and is also lightweight. There are SPF 30 and 50 options, both offering broad spectrum UVA and UVB protection. It's oil-free so it won't leave you feeling greasy, and it has an "invisible" finish so you shouldn't have to worry about a white cast.
Supergoop! Play Everyday Lotion SPF 50
This sunscreen has been a go-to for years! We love the original formula and find the new one good too. You can use this on both the face and body, but it's best on the body. Texture is a bit too thick for the face. This one helps protect the skin from sun and heat exposure and helps moisturize the skin.
Hawaiian Tropic Clear Spray Sunscreen SPF 30
Don't let the name fool you — this may be a deeply moisturizing formula, but it immediately dries down to a light and grease-free finish. This spray-on sunscreen will keep your skin protected without leaving a slippery mess behind, making this a great pick for oily skin types.