How to make a real Spa day at home
Relax and revitalize with this at-home spa day regimen.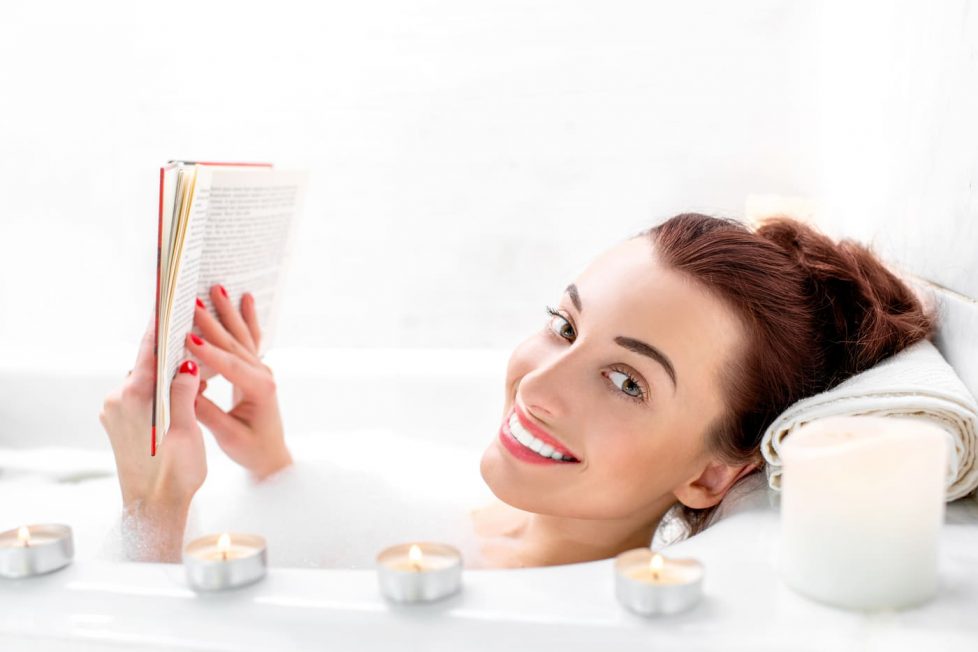 With the summer season ongoing, now is the perfect time to check-in to a luxury Spa and enjoy some self-care. However, not all of us can retreat to a Spa hotel as often as we'd like, and – as an alternative – home Spa day experiences have become ever-inspiring.
Granted, without certain facilities and therapists on hand, a home Spa set-up can never replace the real deal, but armed with the right pampering kit, you can certainly transform a corner of your home into a makeshift Spa, indulging in DIY facials, skin-softening soaks, and a blissful night's sleep. You can achieve something more sophisticated than simply reclining in the bath with cucumber slices on your eyes.
Here, see our guide to creating the ultimate at home Spa day experience that'll rival a trip to the facialist.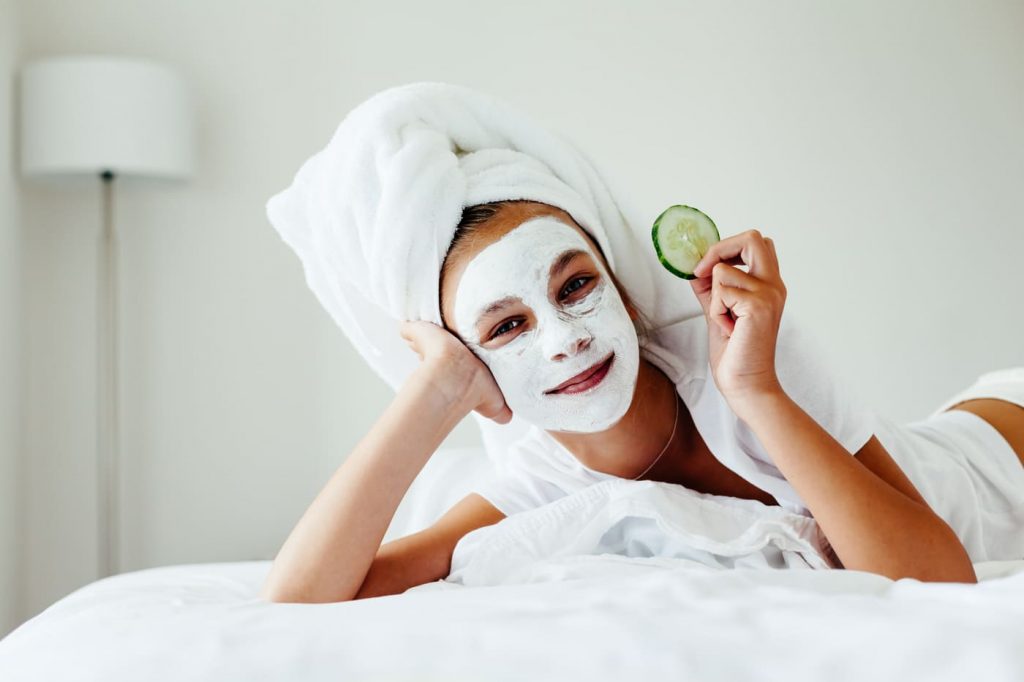 Light a scented candle
The entrance of a Spa always smells delicious – not overwhelming but just enough scent in the air to trigger a feeling of calm.
At home, lighting a candle or spritzing a room spray is the quickest way to help you slip into a more serene state of mind. Pick one from a brand with roots in aromatherapy, and you're sure to find success.
If you're feeling emotional, opt for centering notes of cedarwood or sandalwood to help restore balance. Struggling to drift off at night? Studies have found lavender to help bring on faster, deeper sleep. And for pure luxury appeal, a rose-scented candle never goes amiss.
Set the mood with music
Background music is important. Silence can invite your brain to fill itself with cluttered thoughts – but you don't want anything too overpowering. Finding the perfect Spa playlist needn't be laborious, however: simply head to Spotify or Youtube, where you'll find plenty of ready-made lists to tune out to.
Quieten your mind
To keep the room you're in as peaceful as possible, it's best to begin unwinding with a herbal tea – or even glass of fizz – in a different room before you start. Sit for half an hour, or however long you feel you need, without your phone and just begin to release and relax. You could even give a meditation app or a little yoga session a go. Once you feel calmer, enter your designated Spa area.
Upgrade your bath
Of course, all good at-home Spa day sessions should involve a long, hot soak – whether you choose to dive into a good book or simply lie still and submerged for a while. When it comes to taking your bath from everyday to exceptional, options abound.
Epsom-based bath salts, rich in magnesium, are ideal for treating sore muscles and setting you up for a great night's sleep, while a fragrant bubble bath offers both pampering appeal and calming benefits. For skin that feels softer and more supple after your soak, choose a luxurious bath oil, and for rough heels and scaly elbows, a glamourous body scrub, that makes a stellar add-on.
Indulge in a facial treatment
A proper at-home facial will likely form the centrepiece of your Spa day session, and today's best skincare treats offer pampering and performance in one. A fragrant balm cleanser will melt away stresses as well as it will oil and grime, while a gentle exfoliator will ensure your skin is squeaky-clean and prepped for the main event: your face mask..
For dry skin, opt for a creamy face mask rich in hydrating extracts, be it classic shea butter, natural plant oils or moisture-magnet hyaluronic acid. If you have left your skin feeling dull, consider gel-textured exfoliating masks.
To decongest, a charcoal-steeped sheet mask will do the trick perfectly. And for serious salon-standard results, look to beauty products most recent innovation: an oxygenating face mask inspired by professional treatments, which brings a healthy radiance straight back to the most stressed-out skin.
Master facial massage
If you're looking to tackle a specific skin concern, it might be time to explore the wealth of at-home facial tools and skin-tech gadgets currently lining the shelves. A jade roller feels heavenly when rolled over your face oil of choice, especially when fresh from the fridge. Simply roll it from your chin to your cheekbones to ease away tension and encourage lymphatic drainage.
For serious facialist points, invest in an LED-powered face device. Previously only available in salons, these clever tools use shades of light – red light to increase collagen production, blue to kill bacteria – to tackle specific concerns. They're undoubtedly an investment, but the results really are remarkable.
Treat your hair
A good hair mask takes care of the hair intensively from all harmful external influences. Compared to a conditioner a hair mask has a thicker structure. This is because there is a higher concentration of nutrients in a hair mask. A good hair mask forms a protective layer around your hair. It is advisable to use hair mask once a week for optimal nutrition and protection of the hair.