Natural skin care products
Natural skin care products can keep your skin healthy and youthful.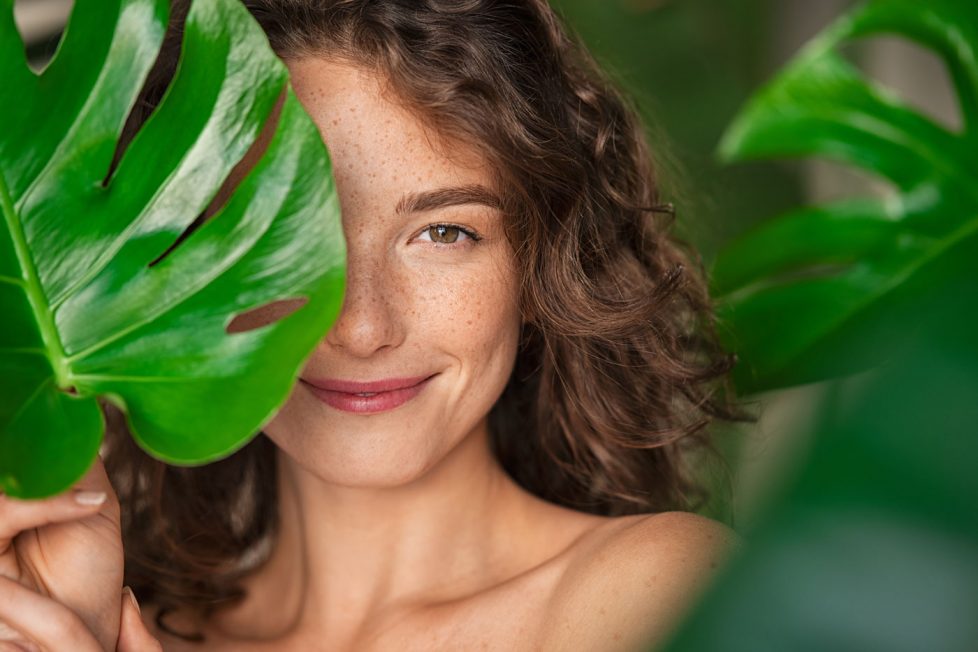 They can also give you peace of mind knowing that you're doing good not only for your skin but also for the environment. At the current moment the global beauty market is experiencing a shift in priorities. Only a few years ago, women were scrambling out to buy the latest cosmetics from the biggest brand names around, but now the market has moved toward a focus on natural skin care.
It is known that only 30% of skin care products on the market contain natural ingredients. The remaining 70% are filled with toxic ingredients. That's why more and more people open their eyes to the world of all-natural, organic, clean skincare products. Natural products can reverse the negative effects of harsh chemicals. Plus, they can keep your skin looking fresh and healthy in the long run.
One of the most benefit of using natural skin care products is that they reduce skin care breakouts. When you look at the ingredient list of a drugstore skincare product, odds are you'll find mineral oil and synthetic fragrances on the list. Both ingredients are known to cause breakouts. Natural products don't contain these nasty ingredients. That will eliminate any breakouts you're experiencing from your normal products and have your skin feeling soft and clear. Natural skin care products also protect sensitive skin from toxin and chemical elements known to cause skin allergies.
At last, but not least one of the greatest benefits of buying natural skin care products is that you know what you're putting on your face and body. You can find vegan and cruelty-free products to fit your lifestyle. Plus, organic skincare products aren't just good for you, they're also good for the planet. Most all natural product lines are environmentally savvy, and usually think about the impact that their production and packaging make and make thoughtful choices.
If you are a natural and organic enthusiast, you can even spend your time designing, creating, and enjoying your own handmade beauties! There are so many amazing products you can make – from balms, butters, oils, and serums, to lotions, creams – not to mention the cleansers, scrubs, soaps, masks and so many others tailored to your skin type and condition, and to your needs, desires, and preferences.
Here are the best natural ingredients for skin care that will help your skin glow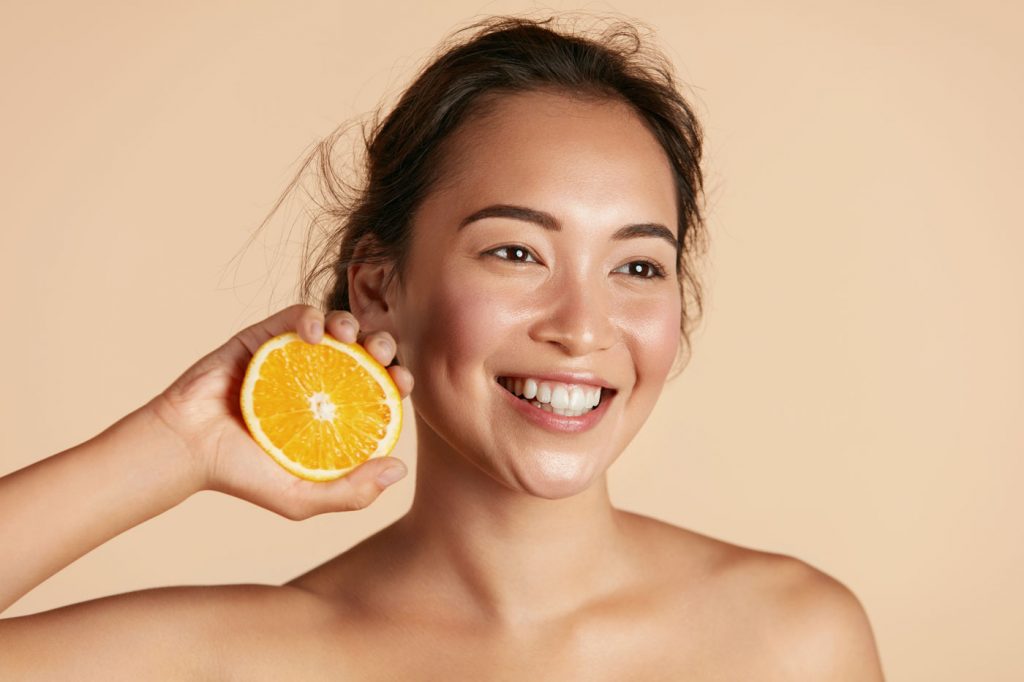 Coconut Oil
One of the most versatile skin ingredients there is, coconut oil's skin benefits include: strengthening underlying epidermal tissue, removing dead skin cells, protecting us from sunburns, and containing antibacterial, antiviral, antifungal and antioxidant properties. Use coconut oil on both your skin and hair to help cleanse, moisturize, remove makeup, heal wounds or scars quicker, and prevent razor burn.
Tea Tree Oil
Tea tree has been used for hundreds of years in Australia to fight breakouts, redness, and inflammation on the skin. While many people react harshly to typical acne treatment ingredients like acid, tea tree oil is usually well-tolerated and comes with few, if any, of the nasty side effects when combined with a carrier oil and applied directly to skin.
Apple Cider Vinegar
An extremely versatile and inexpensive natural skin care product, apple cider vinegar benefits include helping to kill pathogens, clearing skin problems caused by gut issues, cleansing the skin and helping to stop acne, plus providing antifungal properties. It also contains highly beneficial acetic acid and certain vitamins like potassium and magnesium.
Raw Honey
Raw honey is one of the best natural sources of nutrients, enzymes, vitamins, and skin-boosting acids.
As an antimicrobial honey is particularly suitable as a dressing for wounds and burns. It's also been included in treatments used to heal bacterial infections, dandruff, diaper dermatitis, psoriasis and more.
Honey also makes a great homemade natural skin care product as an acne cure because it can be used in facial cleansers even on sensitive or mixed skin types. Take half a teaspoon, warm between hands and spread on face gently, leave on for 10 minutes then rinse with warm water and pat dry.
Sea Salt
Sea salt comes loaded with tons of minerals and nutrients like magnesium, calcium, sodium, and potassium that it absorbs from the sea water where its produced. Make your own homemade scrub by mixing two teaspoons sea salt, four teaspoons raw honey with other skin-boosting ingredients like coconut oil, lavender essential oil, then apply the mix evenly to clean skin, rub it gently, let it stand for 15 minutes and rinse.
Avocado
An ultra-moisturizing fruit, the benefits of avocados include containing vitamins A, D and E that can penetrate the skin. It helps soothe sunburned skin, can boost collagen production, and treat age spots.
Whip up a Homemade Avocado Face Mask with fresh avocado combined with essential oils, honey or a carrier oil to replenish hydration and leave skin feeling dewy.