3D-printed houses can be made in a matter of hours at a fraction of the cost of conventional construction methods.
It's a rare occasion when something debunks the "too good to be true" principle, such as 3D printing an entire house in less than 24 hours. And yet, here we are. Better, faster, greener. 3D-printed houses are revolutionizing the way we think about home construction, offering a sustainable, cost-effective, and highly customizable alternative to traditional building methods.
With 3D printing seamlessly replacing a traditional building system and pushing the current limits of innovation – the future of homebuilding has changed. A reality synonymous with smart manufacturing, 3D printing makes up a prominent part of the industry remolding construction as we know it.
With the construction industry facing times of uncertainty due to a lack of skilled workers, increased costs, global housing shortage, disaster-hit regions and the effects of climate change – refreshingly new digital and sustainable capabilities of additive manufacturing is here to help. Since 3D printing allows for high design flexibility, it's easy to achieve a balance between form, function and aesthetics.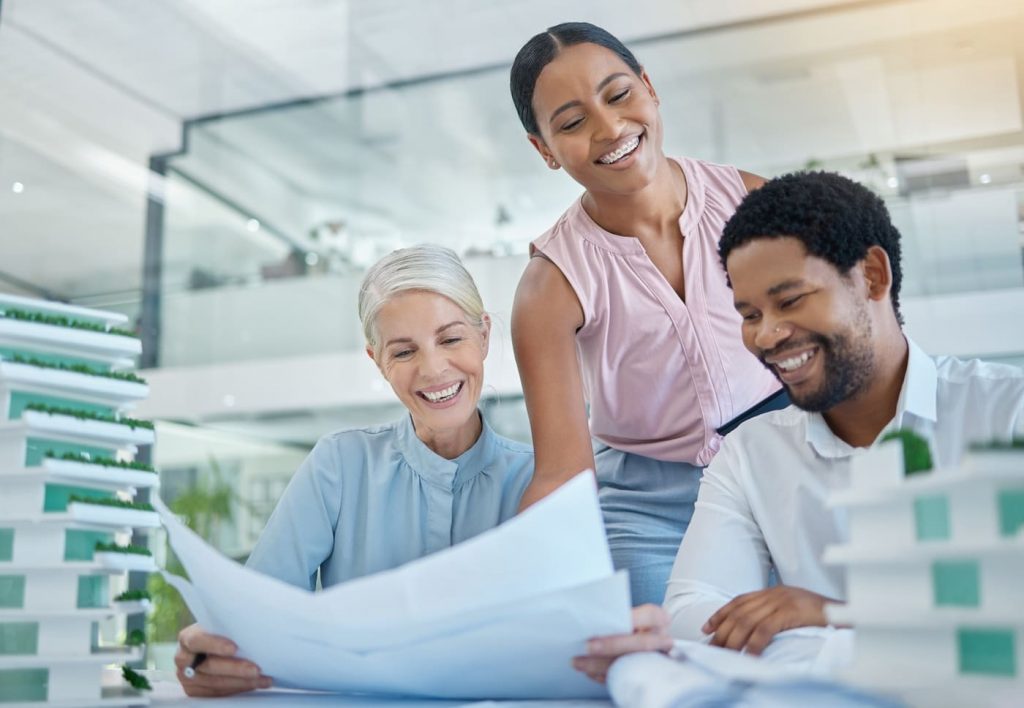 What Are 3D-Printed Homes?
All 3D printers, regardless of size, use the same basic process to create three-dimensional objects. They use a nozzle to deposit layers of materials according to a 3D computer model. The technology first caught on in the 1980s as a way to produce prototype models quickly. It has grown to include a wide range of manufacturing parts, medical equipment, prosthetic devices, and even food. Similar to how inkjet printers can print combinations of colors on paper, many 3D printers can combine various materials to create objects. The devices used to create 3D-printed homes use concrete to produce walls one layer at a time.
Without a doubt, this process offers significant potential to increase efficiency and productivity. Not only does it offer a high degree of planning reliability from the start, lowering chances of design errors and worker injuries – but it also requires low coordination and monitoring efforts. Construction time reduces drastically with this, which also translates to fewer costs. Its environmental benefits are additionally endless. It – minimizes material use, uses natural, organic or recycled materials, generates less waste, decreases transportation needs as well as reduces carbon footprint.
Continue reading to discover the largest city of houses built by 3D printing.
Located north of Austin, in the city of Georgetown, "The Genesis Collection at Wolf Ranch" will become the first and largest house estate in the world built by a fleet of robots integrating additive construction techniques. Combining the digital possibilities of 3d printing with sustainable features at an affordable price, the project aims to support the housing crisis in Austin, one of the U.S.A's most dynamic and growing cities, home to the new Tesla Gigafactory and other giants such as Apple, Google, Microsoft, and Oracle.
Printed using ICON's Vulcan construction system, the houses will incorporate a type of 3D-printed wall comprising a cementitious-based material known as Lavacrete. Creating the walls layer by layer through a nozzle, the structure is built up with no need for extra support or finishes, representing less waste and time. Based on previous prototypes, the construction timeframe of a house ranging from 90 to 200 square meters is around 5-7 days of printing, a significant schedule reduction compared to traditional techniques such as timber frame, which can take 16 weeks for the same area.
The upgraded expression of the contemporary Texas ranch style is complemented by generous double-height living spaces and a material palette consisting of natural and high-quality materials, featuring the printed wall texture, polished concrete floors, 7′ windows, and built-in furniture options. The robust 3D-printed walls will offer superior energy performance with integrated services and are topped with metal roofs and photovoltaics, improving the sustainability and resiliency of the complex. The community will offer eight floorplans ranging from 150 to 200 square meters with 24 elevations. Selected as ArchDaily's Best New Practices of 2021 and featured as one of the 100 emerging leaders, according to the Times, ICON embodies a new generation of creators, entrepreneurs, and designers that are shifting the paradigm of the homebuilding industry and beyond. Their vision of construction-scale 3D printing delivers higher-quality housing alternatives and has opened the possibility of imagining humanity's home in outer space. In partnership with BIG and SEArch+ (Space Exploration Architecture), the Texas-based company is working on a space-in-situ construction system that could support future NASA's exploration of the Moon.
In conclusion:
To truly imagine a future where 3D printing becomes the norm for mass housing – there are still many challenges to overcome in order to replace traditional methods. From adapting to countries' strict construction requirements, addressing high-density areas, responding to varying weather conditions, improving the circularity of materials, reducing its carbon footprint and making the technology even more affordable. It all starts, nonetheless, by continuing to invest, explore and innovate. These successfully 3D-printed homes certainly point the industry in the right direction and even though there's still a lot of potentials to be explored in other markets – it's clear that 3D construction printing is here to stay.