If you play sports, you need to know which smartwatch is best for your lifestyle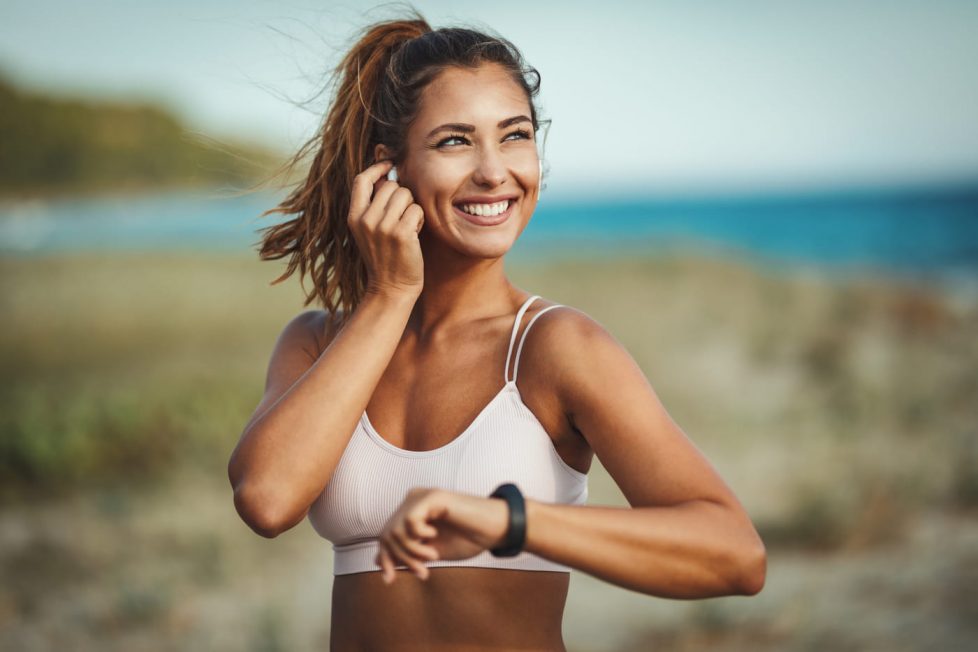 Having a smartwatch has become part of our everyday tech needs.
As technology advances, the fitness smartwatch market is constantly changing, allowing you to not only track your progress during your workouts, but also log every health stat you can imagine. Some fitness watches are so advanced that they can even help you identify health issues, and newer models help you monitor everything from your recovery and energy levels to how well (or poorly) you sleep every night.
Smartwatches among the youth today is a sign of the tremendous growth potential of connected lifestyle technology. Most brands today invest extensively in R&D and set up innovation labs. The goal is to create futuristic products that resonate with the pulse of the consumers; that not just fulfill current demands but also cater to future consumer requirements. Instead of being frivolous shopping, smartwatches have evolved to be a necessity worth the purchase.
On a more basic level, the best smartwatches can offer GPS connectivity to help you stay on your training course and offer pinpointed location data, a plethora of built-in training programs, and basic activity tracking. Depending on what your fitness goals are, the addition of a smartwatch can help you identify where your training is lacking, or even where you may be pushing it a little too hard thanks to recording your laps and splits, as well as heart rate and oxygen levels. Plus, many fitness watches are also focused on optimizing your recovery to help you achieve the best rest and restoration so you can kick-A during your future workouts.
If you exercise without tracking it, did you exercise sport at all? Don't take the risk of missing a discipline: strap the best GPS smartwatch to your wrist for a guaranteed calorie count. Whether you're a runner, a lunger or just looking to get a bit fitter, the top tickers offer total fitness assistance.
Here are some of the best smartwatches to fuel your workout routine on the road, in the gym or underwater. Get ready to take your sweat sessions to a whole new level.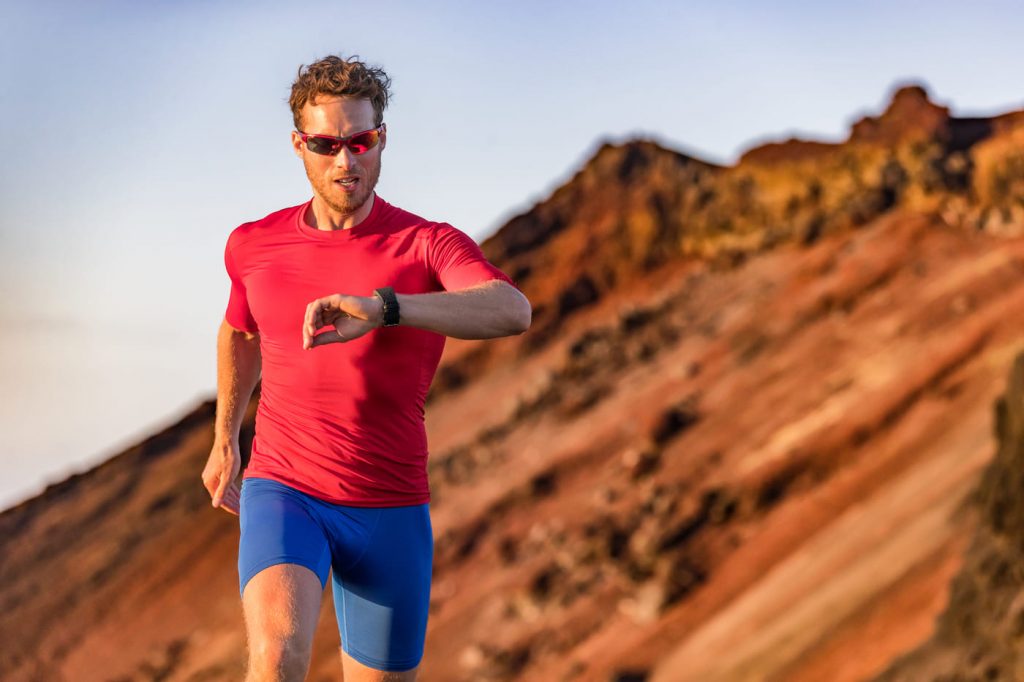 Garmin Fenix 7
Garmin has cemented its Fenix series as the top choice for serious athletes in need of a serious tracking tool. And with dedicated sports profiles for a huge number of disciplines – spanning from HIIT to hiking – plus a whole range of training metrics fed by its arsenal of sensors, the Fenix 7 stays true to that template.
Built for bossing almost any sport, the Fenix 7 is as handy at tracking daily wellness as it is at providing real-time stamina estimates. Support for contactless payments, offline Amazon Music and TOPO maps makes it a navigational powerhouse.
Apple Watch Series 8
For most people, Apple's understated wearable is one of the best smartwatches you can buy. But it's also a top GPS sports watch in its own right: waterproof to 50m, it comes equipped with blood oxygen, ECG and optical heart rate sensors to keep track of your vitals. It can even detect irregular heartbeats protect your hearing and alert emergency services if you take a tumble. It also comes complete with Apple's comprehensive suite of health and fitness features, including all-round activity tracking, dedicated sports profiles with matching metrics, plus full-fat sleep tracking and schedules. The Series 8 is also the perfect partner to Apple's Fitness+ platform, syncing with your iPhone, iPad or Apple TV to track your numbers while you work out.
Polar Vantage V2
Polar's Vantage V2 might look like just another tracking ticker, but don't let its polished shell fool you: the V2 is a comprehensive training tool, designed to log your workouts then guide you through recovery.
Pursue a different discipline every weekend of the year and the Vantage V2 will still have a mode to track it. You'll find 130 activity profiles in the Polar Flow app, up to 20 of which can be loaded on to the V2 at a time. Outdoor activities can be tracked using GPS, with a reliable heart-rate monitor logging your effort. The app provides no shortage of stats to digest, while the watch itself can suggest the right exercises for your active recovery.
Google Pixel Watch
Running Google's Wear OS and connected to Fitbit activity tracking, the Google Pixel Watch is an excellent fitness watch for tracking recovery training. Thanks to high-performance sensors, you get spot-on readings for general metrics and advanced metrics; the best feature about this watch is the ECG monitor, which helps provide data like heart rate, sleep tracking, and heart rhythm.
Fitbit Versa 2
The Versa 2 is just as waterproof and sweatproof as the original, though this will depends on your choice of watchband. According to Fitbit, the Versa 2 is able to handle submersion in up to 50 meters of water with the standard silicone band. For fitness, the Versa 2 has the usual set of health and workout features, including a heart rate sensor, a step counter, and various other motion sensors to track your activity and workouts.