6 Christmas make-up ideas you will love for the Holidays
Don't be afraid to experiment when choosing your Christmas make-up!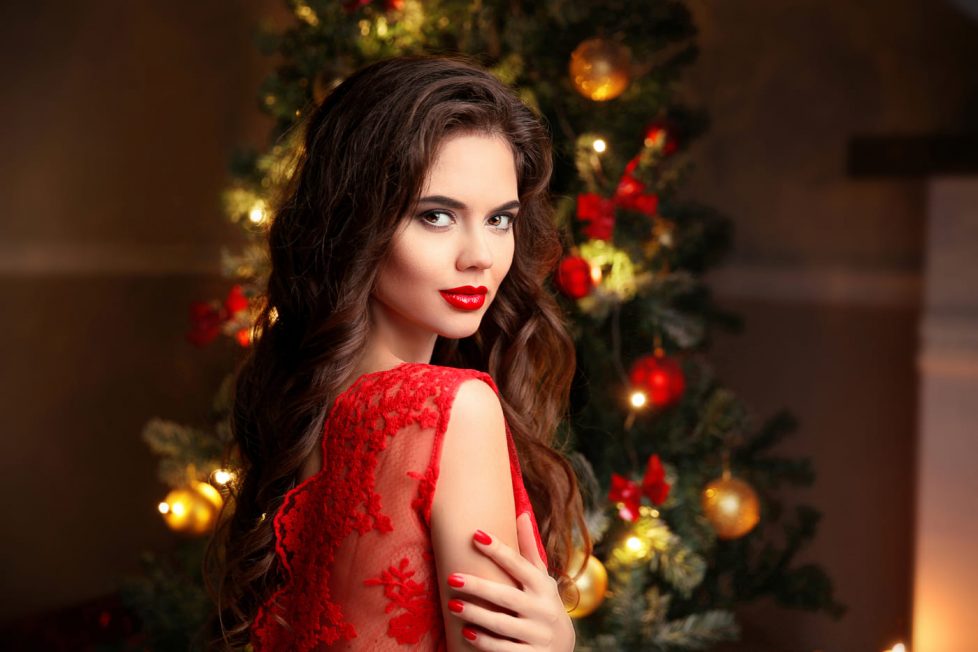 There's no doubt about it: Christmas is the "out and about" season. From shopping for gifts to picking out the tree, attending festive parties to sitting down to dinner with friends and family, the holidays are about sharing special traditions with each other.
So you've got your Christmas outfit all planned out, found the best gifts for everyone in your family and friend group, and perfected a delicious dish to bring with you to Christmas dinner. Amazing! Seems like you're all set to tackle the stresses of the holiday season with ease, right? But wait—have you thought about your Christmas make-up look? While usually the outfit takes a front-row seat, the beauty look that accompanies your holiday ensemble is just as important.
Christmas is the time of the year when everyone is in a festive mood and parties are lined up to celebrate the year end festivities. Every year the Christmas make-up trend changes for every festive mood, based on the latest transformations in the world of beauty and fashion. So, let us have a look at some of the latest make-up trends for the year that you could try out on Christmas day.
Here are 6 Christmas make-up ideas you will love for the Holidays.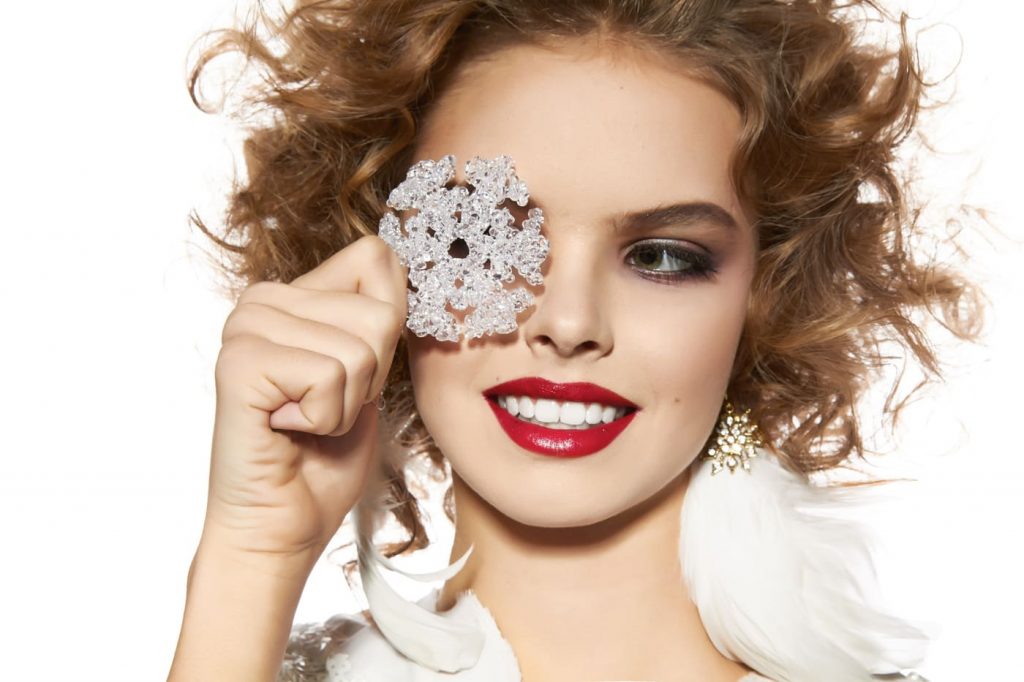 Classic Red Lip with a Bold Wing
Nothing beats the classics – and nothing says classy like a red lip! Honestly, you can never go wrong with this classic Christmas make-up look since it is a staple at any party. A simple bright red lipstick and thick winged eyeliner are enough to make anyone look super gorgeous. If you want to spice up your look, shimmery eyeshadow will help to accentuate your eyes' features more. Our only advice is to opt for a matte lipstick to avoid the need to retouch throughout the day.
Champagne Gold Eyes
There aren't many makeup looks that say Christmas more than champagne gold eyes. Whether you have your Christmas party coming up or a few festive drinks with friends after work, it's the perfect look for all occasions. You could even save it for New Year's Eve! The combination of copper eyeshadow and golden pigment creates a warm, festive look and makes your eyes pop.
Candy Cane Inspired make-up
Red and white candy cane is the perfect Christmas make-up look. It's fun, it's bright and having a red lip sets off the entire look. With this look, you can be creative and make your eyebrows and lips look exactly like candy canes. Okay, we know that it is kinda expected, but it is the perfect representation of the best Christmas make-up looks.
Bold Glitter Eyes
Christmas is full of vibrant deep reds, sparkling golds and festive greens, so why not take inspiration from the festive season and add more bold colours to your Christmas make-up? To finish off your party season make-up ideas, try something different with royal blues that can elevate your make-up for perfect Christmas party glamour.
Dark blue glitter make-up embraces the serenity of a starry winter night with its shimmering sapphire shades. Another Christmas glitter eye make-up look on our list is a silver glitter eye make-up look. While our other party season make-up looks embrace warming gold shades, silver glitter make-up evokes imageries of a dreamy white Christmas and glistening snowflakes. Choose highly pigmented products designed for long-wear for this light-catching look.
Sparkly Green Christmas Eyeshadow
Inspired by pine trees and all the subtle scents that remind us of holidays, it is only right that we recreate a make-up look as a nod to the Christmas celebration. If you're one of those few people that are blessed with green eyes, this make-up look will truly complement your features.
Whether you prefer matte or glitter green eyeshadow, they will look stunning on you. Dab green in the corners, a bit of gold on the lids and add wings at the edges. Toss on false lashes and line the waterlines in green and you're ready to roll with this easy peasy Christmas make-up. Winter is the perfect time to dip into richer tones like emerald, sapphire, and amethyst. Keep everything else neutral to make your eyes really pop.
Smoked out Eyes with Nude Lipstick
Smokey eyes are the safest option to adorn on any festive occasion! It's an iconic technique, which if done right can take your make-up game to the next level! Using any dark tone from plum, wine, brown to black would look gorgeous when topped with lots of mascara and a beautiful nude lip color to complete the look! Adding a hint of highlighter on the inner corner of the eye and on the brow-bone would add an extra dose of festivity!