How to remove spots on the face?
Back away from the bumps and spots on the face.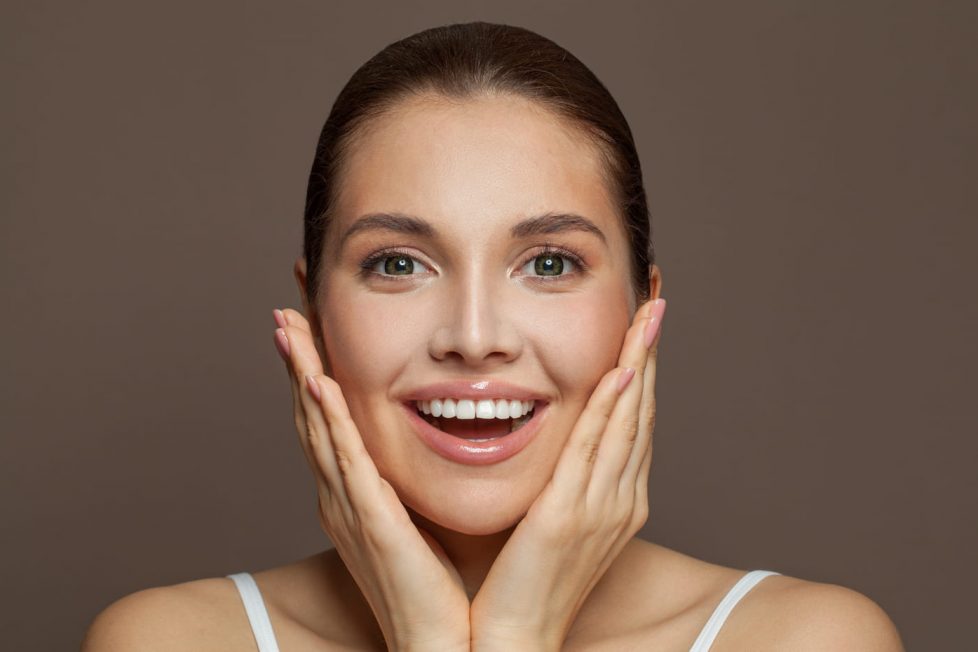 Not everyone gets it but for those who do, dark spots on the face, or anywhere else on the body, can be very frustrating to deal with. While makeup goes a long way to conceal them temporarily, it is after all a temporary solution. There are two main causes of spots; scarring or hyperpigmentation caused by extreme sun exposure.
Skin type with greater melanin content is more prone to dark spots than other skin types due to the ability to trap the strong sun rays. Acne scarring, waxing and over-exfoliation also add to the causes of creating these pesky spots on your flawless skin.
Vitamin C and E are two important ingredients that help with skin repair to give you a complete holistic approach to beautiful skin. There are many over-the-counter products that can help fade imperfections. They will typically contain active ingredients such as: kojic acid, retinoids, chemical exfoliants, vitamin C, azelaic acid. These products will have instructions on how to use them on the label. However, it is best to speak with a dermatologist before trying them, as some have risks.
Chemical exfoliants are acids that dissolve the top layer of skin cells. They include alpha hydroxy acids, such as lactic acid, and beta hydroxy acids (BHAs), such as salicylic acid. Chemical exfoliants also work by increasing the turnover of new skin cells. They can also be suitable for dry or sensitive skin. However, as with retinoids, these acids increase the skin's sensitivity to the sun.
If topical products do not adequately reduce hyperpigmentation and face spots, some people may wish to consider cosmetic procedures.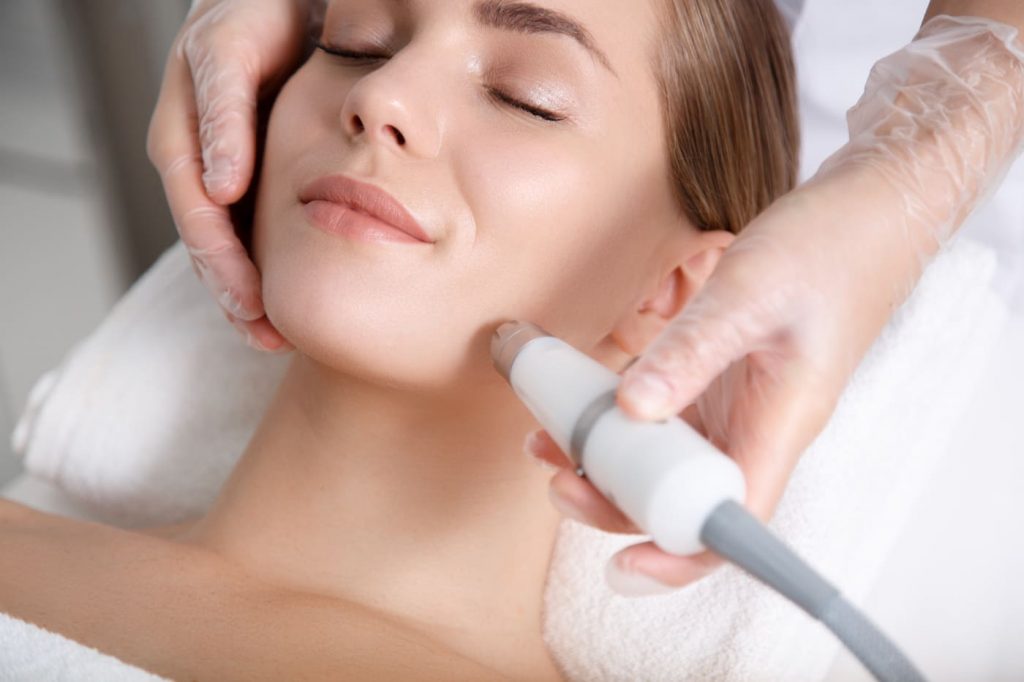 Some potential options include:
Laser therapy
This involves a dermatologist using a beam of light to target areas of discoloration. There is a risk that laser treatment will make discoloration worse, so patch testing beforehand is essential.
Chemical peels
Professional chemical peels are stronger versions of OTC acid exfoliants. Stronger peels work on deeper layers of the skin, but they also have longer recovery times.
Microdermabrasion
This exfoliating treatment uses minuscule particles to remove dead skin cells and spots on the face. There is no recovery period, though it can make the skin temporarily irritated or swollen. People who are prone to PIH or scarring or who have used isotretinoin in the past 6 months may not be able to undergo microdermabrasion, chemical peels, or laser therapy.
Clinical treatments and cosmetics are harsh and expensive on the skin; thankfully all you need is some ingredients from your own kitchen! These overnight home remedies drastically reduce the appearance of face spots to give you spotless skin.
Papaya
Papaya is a natural exfoliant which is used for anti-ageing and dry skin by removing the top layers of the skin cells and production of new ones. In a bowl, add mashed ripe papaya and apply a mask to clean skin. Gently rub it on the skin in circular motion once the pulp dries on the skin and rinse with water and pat dry. Papaya is one of the most versatile fruits which is suitable for all skin types that will also leave a soft natural glow to your skin.
Turmeric
For ages, Indians have used turmeric for their complete wellbeing as it has many healing properties from reducing inflammation to curing digestive problems. It is no surprise that turmeric's benefits also extend to the field of skincare and especially to prevent imperfections. In a bowl, add 2 tablespoons of turmeric to 1 tablespoon of honey and to accelerate the process, a few drops of lemon juice. Apply the mask for 20 minutes and rinse with hot water to reveal a drastically reduced spots. Skip the lemon juice if you have sensitive skin and avoid using it on fresh scars.
Aloe Vera Gel
Aloe Vera is one of the most popular superfoods that have anti-inflammatory properties especially for those who have dark spots as a result of scarring. Aloe vera gel is a true tried and tested ingredient which is used for the skin. The ingredient can be ingested or applied directly or in the form of a pack. Simple cut a leaf and dab the sticky gel substance directly on the face wherever there is scarring. If you don't have an aloe plant at home, aloe vera gel in the form of over-the-counter packaging works well too.
Almond Oil
Almond oil is one of the richest natural sources of Vitamin E that not just reduces the appearance of the spots but also improves the skin texture. Add a few drops of oil to your skin regularly to see visibly reduced appearance of these horrible spots. The best part is that since this sweet almond oil is non comedogenic, which means that since it won't clog pores; it can be used by all skin types during the day or as part of your nighttime routine.