Conquer your kitchen: easy and delicious recipes for single men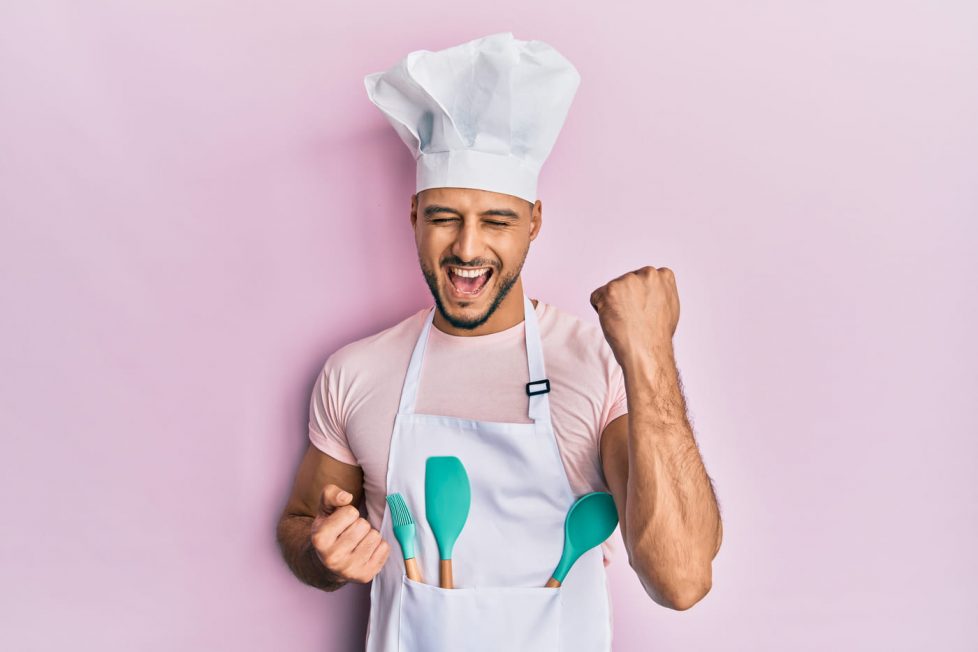 Got a table for one?
One of life's most important skills to learn is cooking. Even though ordering in from restaurants can be an exciting time, especially with a partner, it isn't the be-all and end-all. Learning how to prepare food, and make dishes according with your special recipes is incredibly important. Even so, it doesn't have to be difficult, especially if you're a single guy. For those who are living abroad for university, or if you're single in general, fear not. There are a plethora of recipes that can be served without long hours of preparation. Not only are they easy to make, but the recipes are diverse, which can translate to great taste too.
Here are some of the easiest and delicious recipes every single men should make to improve his cooking skills.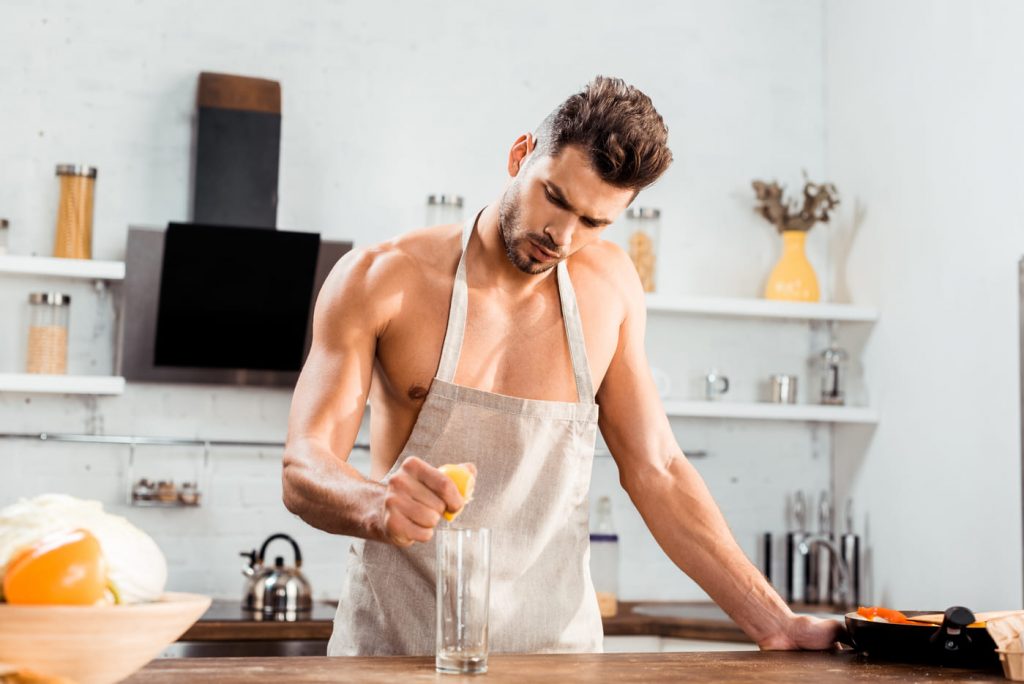 Spring Mix Salad
With zero cooking and all-fresh ingredients, this dish might be one of the easiest and cheapest recipes you'll ever make. This Spring Mix Salad recipe is a crisp, green, and delectable side that never goes out of style. Juicy tomato, fresh spring lettuce mix, and subtly sweet red onion combine for a veggie-packed recipe that works with nearly any main. Plus, who can resist tangy and fresh Lemon Balsamic Dressing?
Mix together the salad dressing ingredients in a bowl. Place sliced red onion in a bowl with hot tap water and let it sit for a few minutes. Drain.
To assemble the salad, in a large bowl place spring mix, cherry tomatoes, cucumber slices, and red onion slices. Drizzle with the dressing and give it a gentle toss to make sure all the ingredients are coated with the dressing. Top it off with the sunflower seeds and crumbled goat cheese. Serve.
Spaghetti with Tomato Sauce
To make spaghetti with tomato sauce, start by preparing the sauce. Pour the extra virgin olive oil in a pan with the peeled and halved garlic clove, so you can remove the core and make the scent more delicate. Cook for 2 minutes over high heat, add the peeled tomatoes and salt.
Cover with a lid and cook for at least 1 hour over very low heat: the sauce should simmer gently. Mix it from time to time. After this time, remove the garlic and pass the tomatoes through a sieve to obtain a smooth and homogeneous puree.
Pour the sauce back into the pan, turn the heat to very low and add the basil leaves. After a few minutes, turn off the sauce and keep it warm. All you have to do now is cook the pasta in plenty of boiling salted water. Drain the spaghetti al dente directly into the sauce and stir for a few moments over high heat to mix everything together. Your spaghetti with tomato sauce is ready, all you have to do is serve it, garnished with fresh basil to taste.
Guacamole
This is the best guacamole recipe as it's simple to make and uses fresh, high-quality ingredients. Authentic guacamole doesn't contain fillers and unnecessary ingredients. All you need is avocados, onion, tomatoes, cilantro, jalapeno pepper, lime juice, garlic, and salt. One of the easiest cheapest recipes and delicious!
The best guacamole starts with the freshest ingredients. Look for avocados that are ripe, but firm. You definitely don't want soft and mushy avocados.
Slice three ripe avocados in half, remove the pit and scoop them into a mixing bowl. Then use a fork to gently mash them to your desired level of chunky or smooth. Add the onions, tomatoes, cilantro, jalapeno pepper, garlic, lime juice and salt and stir everything together. That's it.
Eggs Toast
In small bowl, combine vinegar, shallot, thyme and 1/4 teaspoon each salt and pepper. Let sit, tossing occasionally.
Meanwhile, heat medium saucepan of water to a boil and fill medium bowl with ice water. Reduce heat so water is at rapid simmer, gently add eggs and simmer 6 minutes. Immediately transfer eggs to ice water to stop cooking. Drain and peel eggs.
Stir oil, mustard and parsley into shallot mixture. Spread bread with mayo, then coarsely chop eggs and arrange on top of bread. Spoon shallot vinaigrette over top and sprinkle with more thyme, parsley and cracked pepper if desired.
Garlicky Greek Chicken
All it takes is a few basic ingredients to transform chicken thighs into an herby, garlicky dream. The best part? Your sides and main dish will both be ready in under an hour, making this one of the easiest and cheapest recipes for an ideal last-minute, filling dinner.
In a large bowl, combine 2 tablespoons olive oil, lemon juice, garlic, and oregano. Whisk until combined then add chicken thighs and toss to coat. Cover bowl with plastic wrap and let marinate in the refrigerator for at least 15 minutes and up to 2 hours. When you're ready to cook the chicken, preheat oven to 425°. In a large ovenproof skillet over medium-high heat, heat remaining tablespoon olive oil. Season both sides of marinated chicken with salt and pepper, then add chicken skin-side down and pour in the remaining marinade. Sear until the skin becomes golden and crispy, about 10 minutes. Flip chicken and add asparagus, zucchini and lemons to the skillet. Transfer pan to oven and cook until the chicken is cooked through and the vegetables are tender, about 15 minutes. Serve.