6 of the Best Positions for Gay Sex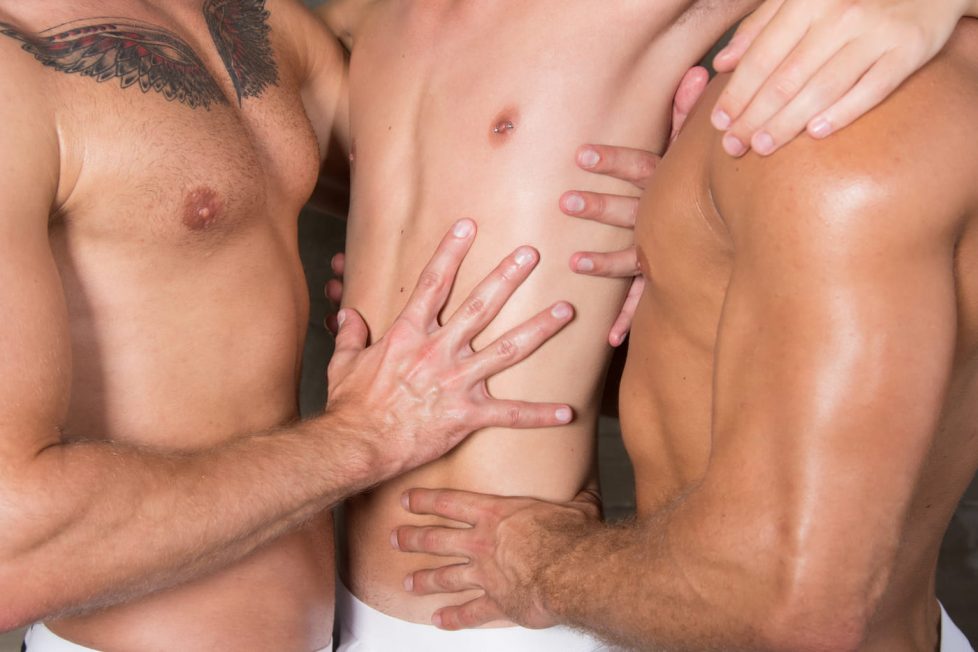 There are plenty of great sex positions for two people with penises to try.
Get ready to enjoy the best positions for gay sex. One of the easier and less tasking ways to spice up your relationship is by exploring sextet positions. Trying out things like kinks or BDSM usually requires buying equipment which may be costly. It may also involve going to clubs, and not everyone is comfortable enough to make such adjustments. On the other hand, a new sex position only requires a bit of flexibility as well as a willingness to explore. You don't even have to leave the comfort of your bedroom or living room or wherever you and your partner or partners have sex.
Here are 6 of the best positions for gay sex you absolutely should try.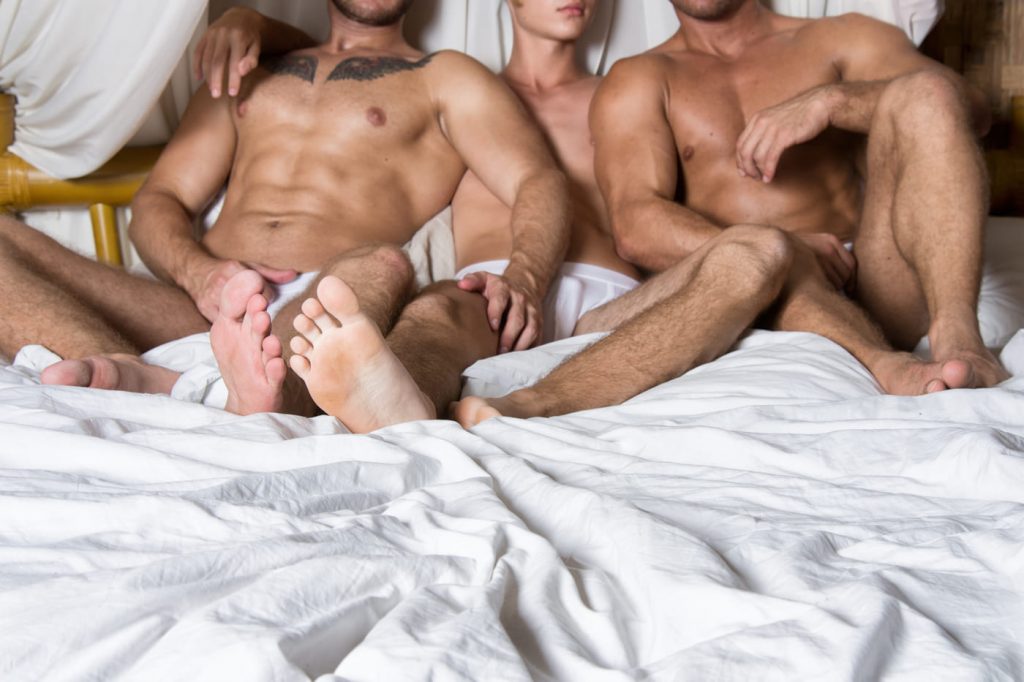 Missionary Position
We'll give you a few seconds to get the groaning and eye-rolling over with. The missionary position is famously known as the white bread of gay sex positions, but just like white bread, whose versatility and adaptability is legendary, the possibilities of the missionary position are endless. It allows for a lot of things that aren't necessarily possible in more daring sex positions. Things like kissing and direct eye contact, which can turn the heat up to an eleven, are possible.
Doggy
This gay sex style is perfect for a top who's confident in their strength and stamina and a bottom who craves the hardest and roughest of rides and is comfortable relinquishing control. The top is majorly in control of the speed, tempo and angle, while the bottom has his hands free to jerk himself off or hold on to the sheets for dear life. If both parties are flexible enough, kissing is also possible.
Spooning
Spooning isn't always used as a gay sex position. Sometimes, it simply involves lying back-to-chest with your partner, their hand around your waist or chest. While Spooning is great for encouraging intimacy in relationships. Eye contact is often impossible (unless the bottom is a master yogi), but the skin-to-skin contact more than makes up for it. It's great for slow, deep penetration, and because everyone is stretched out comfortably on the bed or floor, there's no need to rush for fear of cramps or injury. You can be in the position for hours if you want. As long as you use a large enough surface, it's great for sex with multiple partners.
Cowboy
Just like in the hetero, more conventionally known Cowgirl position, the top lies on their back, while the bottom straddles them. The top enters the bottom from underneath. This position is ideal for bottoms who like taking control, as they control the depth of penetration, as well as the speed. The bottom does most of the work by bouncing up and down, although the top can also move his hips up and down. If there's a third partner, he can either kneel over the top's face or stand with both feet on either side of the top, that way, he can receive oral sex or hand job from the bottom. Reverse cowboy is much the same, except this time, the bottom faces away from the top.
Standing
Just like in the missionary position, the standing position can be adapted in a number of ways. The basic premise of the position is that both partners stand on their feet. For penetration, the bottom usually stands with his back to the top's front. It's best to use a lot of lube in this position, or sex might be uncomfortable.
The bottom usually leans against a wall, bending forward slightly, while the top penetrates them from behind. Another variation involves the two partners standing facing each other. While penetration is not possible, there are other fun things to try, like mutual masturbation, kissing, or exploring some sex toys for gay sex.
Sixty-Nine
It would probably be more accurate to call this oral sex since it's only 69 when there are only two partners involved. In this position, both partners lie all onside achieve other, their heads in opposite directions but facing each other, so they can give each other blow jobs. Their positions mirror the numbers 6 and 9 placed side by side, hence the name of the position. When multiple partners are involved, though, it is called a daisy chain, as the partners usually in, head to crotch, and link to each other, forming a circle. It's a nice intimate, heady position that makes for some mind-blowing orgasms. The daisy chain can be as long as space permits, so it's great for orgies.
If all of these positions are already on rotation in your sex life and you're wanting to try something new or spice it up a bit more, we suggest try changing the location up. You could try shower sex, or car sex, or do it on the kitchen counter. You could add a toy into the mix.