How to select the best photos for dating apps
There's a subtle art to crafting the perfect dating apps profile.
You want to present the best version of yourself, but you also want to look relatable enough that people will want to know more about you. It's not an easy balance to strike. If you're wondering how to choose dating apps photos that aren't overly curated, awkward, or embarrassing, you're not alone.
Your profile pictures are your first impression on any dating site. Your photos make-up so much of your profile, and you only have one chance to inspire someone to swipe right or reach out to you. Don't freak out, though.
Here is a list of tips for choosing the best dating apps photos to put on your profile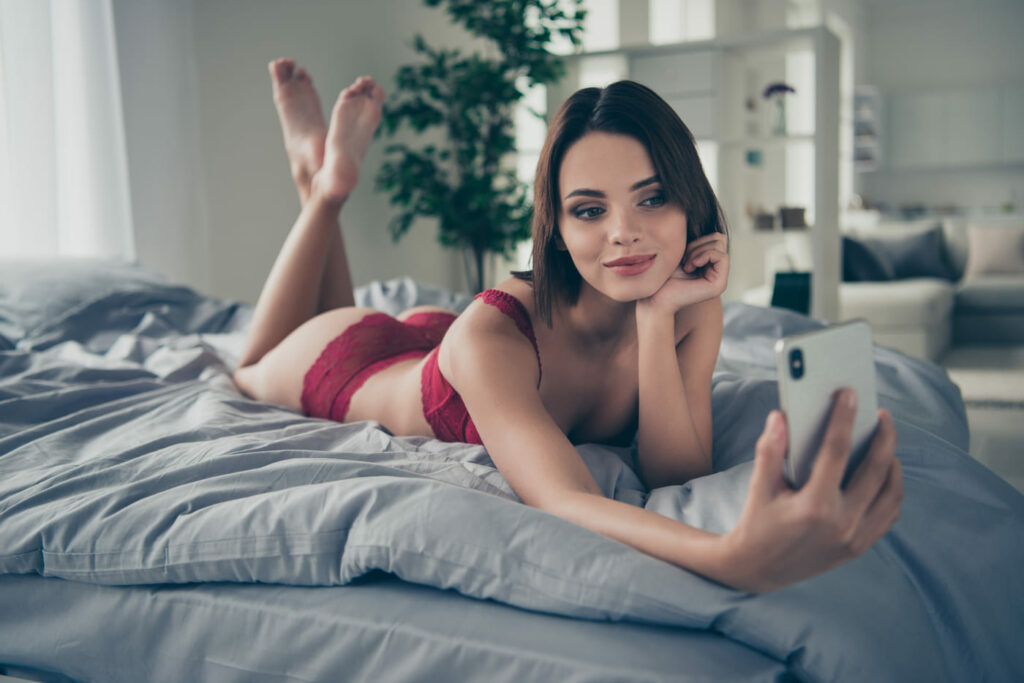 Smile, Naturally
Choosing a main profile picture where you smile makes your profile look more inviting. And make sure your smile is genuine. Interestingly, though, according to a Hinge report, the best way to smile in a profile picture differs for men and women. Women, show your teeth in a broad smile to get more likes. Men, bring out the "soft smile" without teeth for the most success.
Post More Than One Photo
We're just going to put this out there: If you upload only one photo, that's just laziness. If all it takes is one-tenth of a second for someone to decide what they think of you, posting one photo is basically telling them you don't really care about online dating and don't have anything interesting to share about yourself. In terms of actual numbers, post at least four photos to 10 to catch the attention of a potential partner.
Mix Up Your Shots
We all know variety is commonly known as the spice of life, and the same goes for your online dating photos. We recommend you post a handful of photos or so, and select photos of you in different poses and engaged in different activities. A slew of portraits of you doing the exact same thing isn't going to do you much good. We'd suggest having a combination of face, full-body, action, dressed up, dressed down, serious, and goofy shots. The point is to give potential matches a peek into your personality, background, and interests.
Show Who You Are
A great dating apps photo not only shows off your flawless face, but it also tells people something about who you are as a person. Use your profile photos to create a narrative around your personality, interests, passions, and tastes.
In fact, the more stories you can tell with your profile pictures, the more you'll be able to show people what it's like to be in a relationship with you. Remember that people typically don't read your bio unless your photos catch their eye first, so use the visuals to your advantage here. This can also be the opportunity to give a glimpse into your everyday life.
Portray How You Really Look
One of the biggest oh-no-nos of dating apps is lying about or exaggerating your appearance and characteristics. Photos that are more than five years old shouldn't be anywhere near your profile — unless you have magical powers and never age. We imagine you'd be pretty pissed if your date showed up looking completely different than how he or she portrayed themselves online, so don't do that to someone else.
Pay Attention To The Color You Wear
The color you wear in your main profile photo can have a huge impact on how many people message you, according to reasearchers. For 12 weeks, researchers followed the online dating experiences of more than two dozen women aged 20 to 30. At the end of the study, women who wore red received more contacts from men than those who wore blue, green, yellow, white, or black.
Show Off You With Your Pets
If you don't have a pet or are not an animal person, it doesn't mean your profile is bad because you don't have a picture with a cute dog or cat. You can't be someone you're not, so don't worry about it. Incorporating even a couple of these tips should still bring you more success. Now, if you do have a pet or are an animal person, you want to get that across in your dating apps profile because it's just another thing that can help.
Most Filters Are A Faux Pas
Stay away from most social media filters, as they'll create a super unnatural look. One exception: apply a simple black-and-white filter to a few photos for a more attractive, diversified profile.
Avoid messy backgrounds
Your new kitchen may look amazing, but people don't join online dating apps to look at aesthetically pleasing cupboards. Your background must be simple and clear so you stand out as the main focus. Before taking your image, look around to see what's behind you. Dirty laundry, piled-up dishes, and unmade beds are a quick turn-off.