5 funny ways sex has appeared in music videos
Some music videos really should get their own sitcom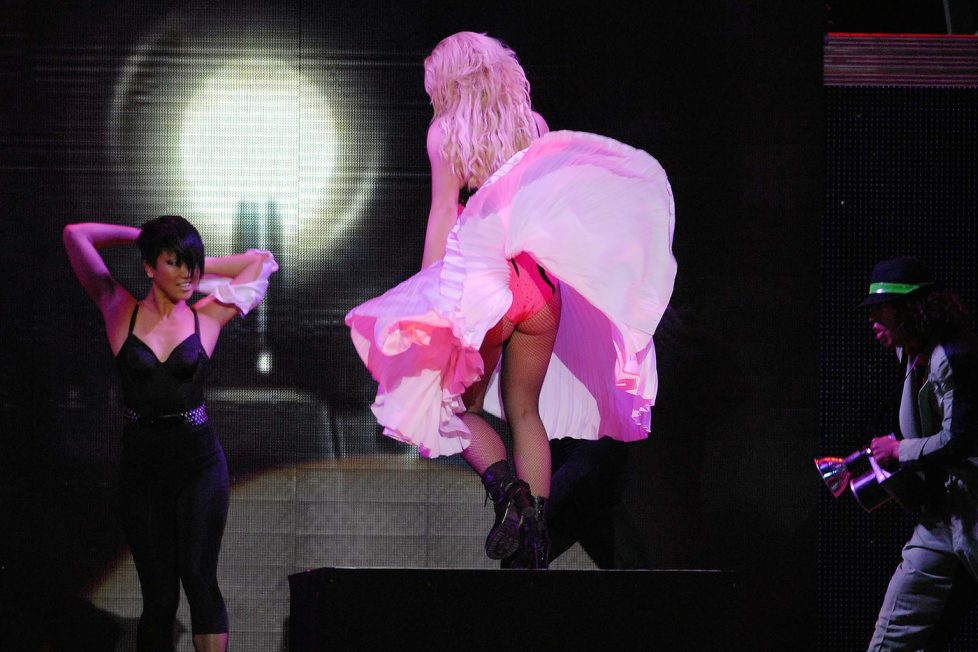 Some music videos really should get their own sitcom
Things sure are serious in the world these days. We could all use a good laugh to lighten the mood, don't you think? We know that laughter makes us feel good. And we also know that music has an incredible power to change our mood and help us feel good.
So, what happens when you merge those two things together? We get hilarious, fun songs and music videos to blast at full volume.
Sometimes, a song is so steamy, the only logical next step is a super-sexy music video. For that, we can thank trailblazers like Prince and Madonna, who established the right to show a little skin in music videos like "Kiss" and "Express Yourself."
It became a sort of guilty pleasure, listening to a great song while watching a hot person do hot-person things like make out with someone equally good-looking, move their hips like no one was watching, and wear an outfit so tight you wonder how they got it on in the first place.
From Britney to Beyoncé, here are 5 of the sexiest and funniest music videos to ever bless our eyeballs.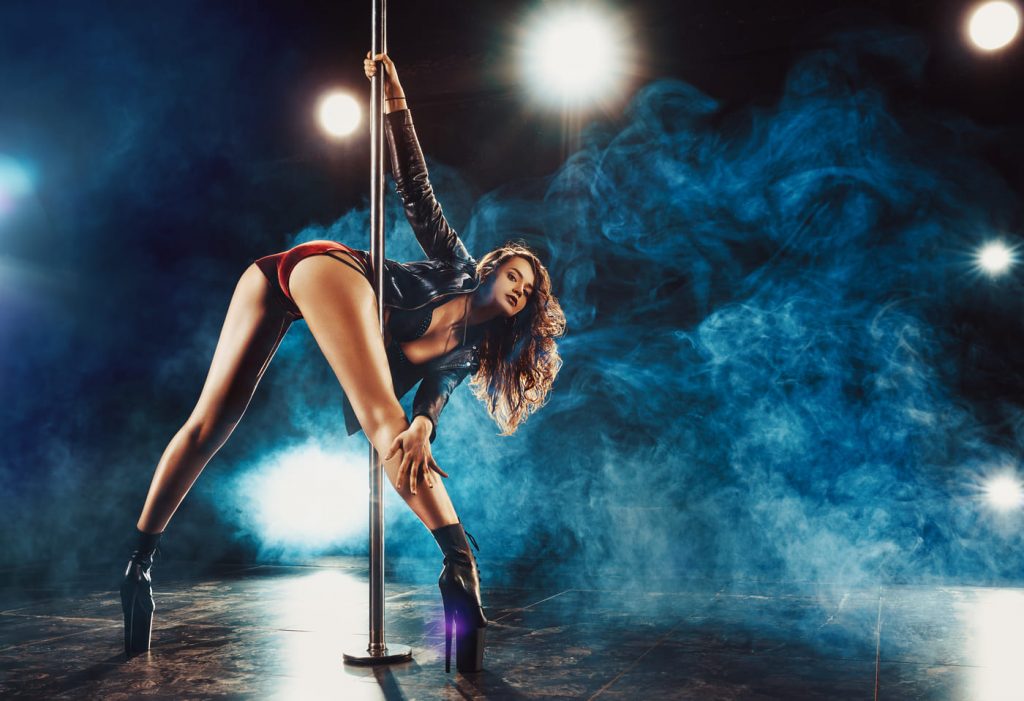 Lady Gaga feat. Beyoncé, "Telephone"
Lady Gaga and Beyoncé? For nine-and-a-half-minutes? In the "Pussy Wagon" from Kill Bill? Yes. Yes. And hell yes. Telephone continues Gaga's tradition of elevating her songs with clever videos. This time she and director Jonas Akerlund have created a melange of Russ Meyers, Quentin Tarantino, Thelma and Louise and the brief incarceration of Paris Hilton to make a film about lesbian murderers, set to the lyrics of a woman complaining about people phoning her in a nightclub.
While Beyonce is clearly the more talented, her brand of sexiness looks dated next to Gaga. Bloggers have been decoding the meaning behind the sunglasses made of cigarettes, but one might just as well try to decipher the dress Gaga once wore made of Kermit the Frogs: she does it because it's funny.
Robbie Williams, "Rock DJ"
Cheeky boy-band alum Robbie Williams decided to go way beyond baring it all in one of his music videos for the winking "Rock DJ". The horrifying and hilarious clip sees Robbie entering a roller disco, and quickly trying to bag the attention of the DJ. His dancing, posing and stripping fail him, and he only succeeds in wooing her by – of course – peeling off his skin and chucking his vital organs around (which are promptly eaten by the models circling him on their skates).
By the end, all that remains is a dancing Robbie skeleton. Rock DJ' is an unusual project that allowed us to push the boundaries of flesh and blood, how we see ourselves and the whole question of fame, with everyone wanting a piece of the action.
Nicki Minaj, "Anaconda"
Nicki Minaj's 2014 ode to her posterior, which samples Sir Mix-A-Lot's "Baby Got Back" while ticking off her bodily attributes, was accompanied by one of her best music videos that co-stars a knocked-over Drake and a banana. Minaj talks about two different men in the song, however the message is the same.
Both guys are interested in her because she has a great body and intimate appeal. They are also very rich and buy her expensive clothes and shoes whenever they are done enjoying each other.
The "Anaconda" music video broke Vevo's record for the most views within the first 24 hours of release in August, with the clip attracting 19.6 million hits in the day following its release.
Aerosmith, "Crazy"
Alicia Silverstone and Liv Tyler play pals on a rampage in this music video for Aerosmith's 1994 power ballad, which features cutting class, pole dancing, skinny dipping and strong hints that Liv got at least a few of her moves from her daddy, Aerosmith frontman Steven Tyler. In Aerosmith's "Crazy" clip, the message left for the impressionable target audience seems to be that high school girls can (and, perhaps, implicitly, should) use their nubile young bodies to wield sexual power over older men.
Janet Jackson, "Any Time, Any Place"
Janet Jackson's fantasy life gets top billing in 1994's music video for "Any Time, Any Place," which takes place in one of those mythical apartment buildings that's terribly dingy yet lit in the most beautifully aphrodisiacal hues of red and blue.
Jackson spies on a fellow apartment dweller through her keyhole, then sneaks over each night for a steamy series of secret trysts that may or may not be fantasies that includes strawberries and steam on their terms. The clip also doubled as an ad for the ways that safe sex could be fun – "any time, any place ……be responsible," the screen admonishes after the final lingering image of Jackson fades out.
Miley Cyrus, "Wrecking Ball"
Miley basically broke the internet with the stripped down (both in terms of set and wardrobe) video for "Wrecking Ball." And the video gets bonus points for introducing the world to the unexpected sexiness of someone straddling and riding a literal wrecking ball. "Wrecking Ball" is clear one of the sexiest music videos that become viral in the web.