The best positions for a threesome
Hot threesome always makes our minds sparkle whether we have this thought.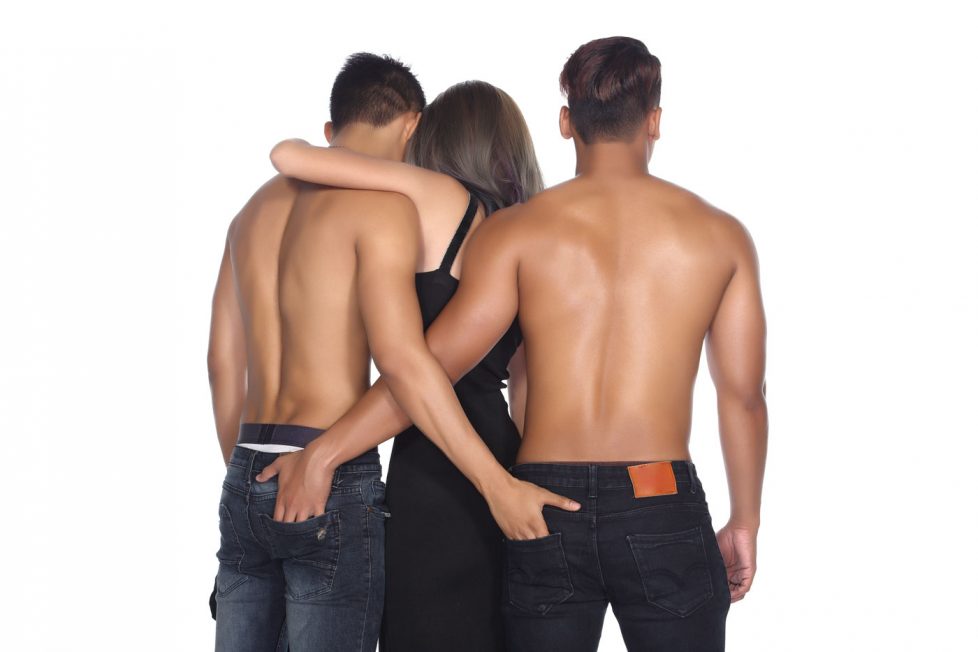 This is probably the most common fantasy within men and women. It doesn't matter if it's male-female-male or female-male-female; either way, threesomes are fabulous. And since you're doing it with your significant other, you're still having sex with the one you love.
But jumping between the sheets with a third party isn't as simple as it sound; and if you aren't truly comfortable with it or fail to stick to ground rules, the experience can put a major dent in your relationship. Nothing is more important than making sure the desire to have a threesome is mutual.
Like any kind of sexual activity, threesomes can potentially shift things in your relationship. Your partner might catch feelings for the third person; you might become jealous. If you're not 100% on board, you might not be ready for any fallout. It's also important to figure out if your partner is pressuring you into doing it. That's never okay, and it can be a sign that your relationship in general isn't healthy.
Having a clear understanding of what you both want to get out of the experience will enhance the threesome and help ensure that your needs are met. If you're not actually sure why you want to do it, hit pause until you have a clearer idea. Threesomes have the power to bring a couple closer together if they are open and honest about what they want to happen sexually; it's a shared experience that can bond you two and add some spice to your sex life.
Although it can get awkward when there are three people in bed. What to do? What are the rules? What positions are good and suitable? We are here to be your guidance.
Below there are some easy-pleasing positions to finally have an amazing threesome for both combination MFM and FFM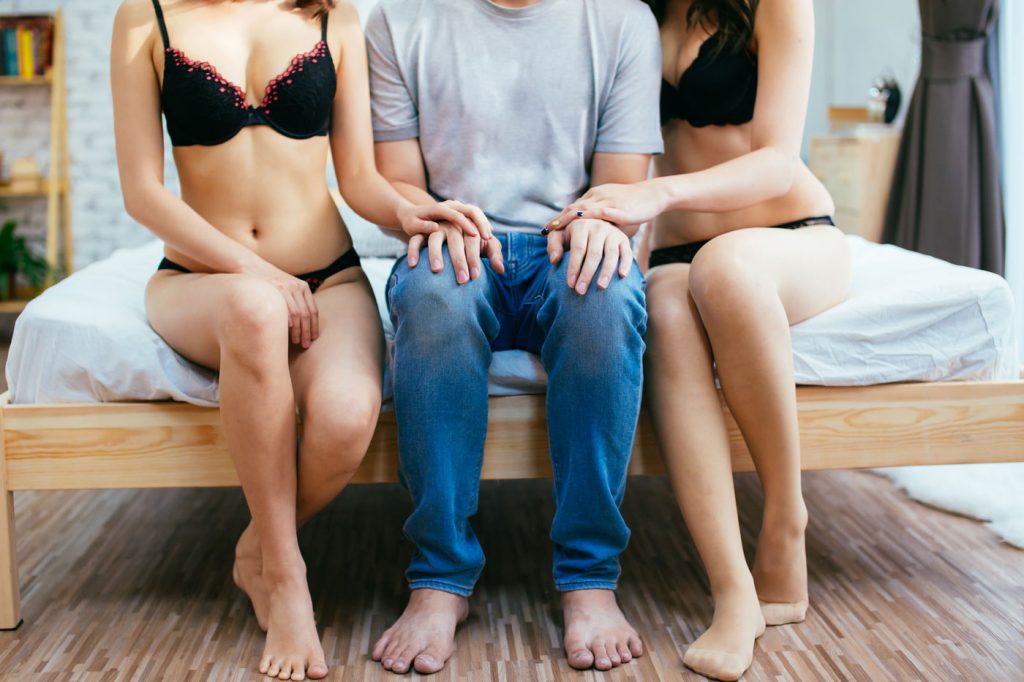 The blowjob switch
A woman is on her knees while men are standing facing each other. A girl is in the middle of it, giving blowjobs to both of the guys in order or all together or sucking on one penis and stroking another. It depends on how she likes it. The position is good to observe everything that is going on down there.
The high five doggy
Sexy position and probably every guy's dream to try it in real life. It is easy to access. Your hot female should be in a doggy position. One of you penetrates her from behind while the other one receives a blowjob. Then switch.
Double penetration
The main MFM fantasy. Double penetration makes those toes crawl even while thinking about it. One of the guys is on his back, the girl is on top of him in a cowgirl position but preferably on her foot instead of keens, and finally, the other guy is standing behind the girl to penetrate.
The Daisy chain
For this position, you have to be open-minded. Either way, it won't work. All three of you should lay in a circle facing genitals. That way one of the guys will be facing another penis, and if you are not ready to a full diverse oral sex, the position is not for you.
FFM threesomes are easier and lighter to get into between single people. Lots of women don't have a mental barrier to have sex with the same gender, which makes it more fun.
Double blowjob
This is a pure dream for a man. Having his penis in two mouths at the same time. Here is where you get to get as wild as possible. Make sure you are a team and work as such.
The watch'n'learn
The position was created for men to learn the best possible way to give a woman orally. While a man is stroking, watching, and learning all techniques, girls have a chance to go down.
The sandwich
One girl is on her back, and another girl is on top of her, a guy is behind and penetrating them both, hole by hole.
The Double Cowgirl Position
This is one of the easiest and most pleasant threesome positions for girls. To perform everything right and get the best of it, a man should lie on his back, having put a pillow under his head to create a little more comfort. One of the girls take a cow-girl position while another girl sits on a man's face, and he starts demonstrating all his skills in oral sex on her.
The chain link
Probably the most common porn set for threesomes, where a couple has a female guest over. Here is everything about combining penetration and oral, together with ultimate eye contact. One girl and a guy are in a doggy position, and the third chick sits near on the couch and gets an oral session by her female friend. It is not necessary to sit facing everyone. She can turn herself halfway and make out with a guy at the same time.