Do you know the ""Mermaid skin""? Tiktok's viral make-up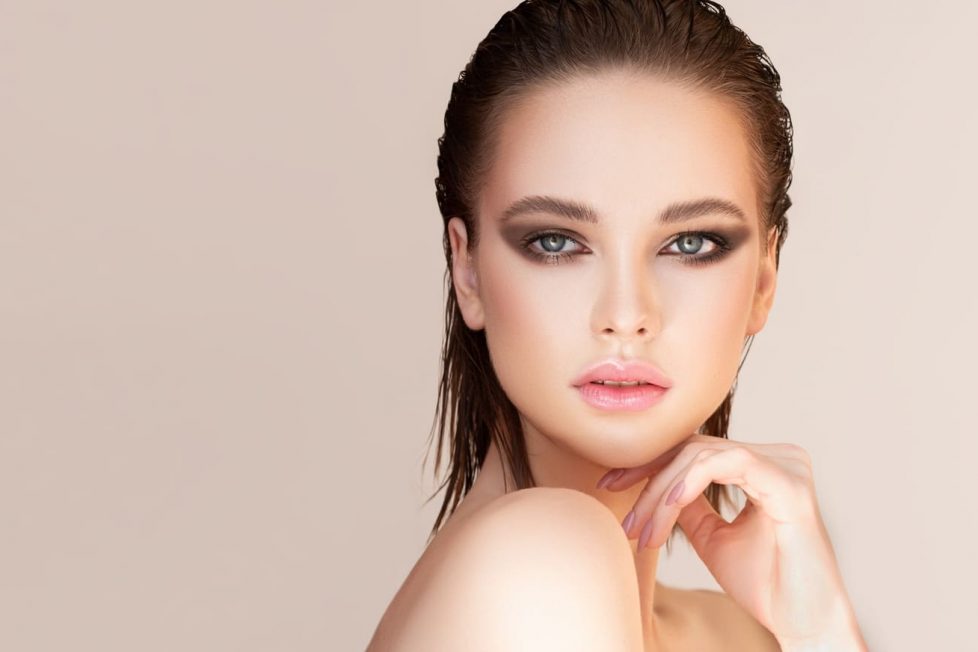 The latest aquatic make-up trend that has already gone viral on social media is the "Mermaid skin" look.
What happens on TikTok, doesn't just stay on TikTok, it goes viral. You wanted to look ethereal and beautiful as ever, TikTok heard you and so 2023 is all about focusing on getting that glowy, dewy skin. Since seeing a clear mermaid theme at Fashion Week, "Mermaid skin" has been trending on TikTok. From fashion to makeup, hair and skincare, "mermaidcore" is pretty versatile. Basically, this is the "Glazed donut skin" trend with makeup. It's an ultra-dewy, just-got-out-of-the-shower look achieved by slathering yourself in super hydrating skincare products followed by sparkly makeup that makes you look like a glittering mermaid. "Mermaid skin" is the next big thing! Just like glass skin and glazed donut glows, "Mermaid skin" is all about achieving a dewy, radiant finish.
Maybe it's because of Disney's forthcoming remake of The Little Mermaid, or maybe it's related to our longstanding love for all things glossy. Either way, the Spring/Summer 2023 runways featured a whole lot of underwater world inspiration. It was dripping with aquatic hair, makeup, and mermaid princess-style attire.
Now, "mermaidcore" as it is known, is even influencing our skincare routines. Deemed ""Mermaid skin"," the trend is all about dewifying your skin with the use of hydrating, moisture-sealing skincare products.
So, "Mermaid skin" is an emerging beauty trend inspired in part by wet look "shower make-up," where users drench themselves in ultra-dewy skincare and makeup to look as though they've just stepped out of a long, refreshing shower, as well as the fact that mermaidcore set to be one of the biggest trends for 2023. It takes the viral glazed donut skin trend popularized by Hailey Bieber one step further, building on the ultra-dewy and shimmery editorial makeup we've seen in photoshoots and magazine spreads with lots of ethereal, otherworldly shimmer as though you, too, are an enchanted creature who lives amidst the coral reef and swims with the dolphins.
If you're loving the princess Ariel-esque look and want to recreate it on your own, look for products with a creamy, buildable finish or microfine sparkle, not a heavy or chunky glitter gel. "Mermaid skin" is all about that dewy, wet-look texture, so prep the skin with lightweight, radiant finish serums and primers to really maximize that sea siren glimmer.
Here's a step-by-step routine for making your skin extra dewy — just like a mermaid's.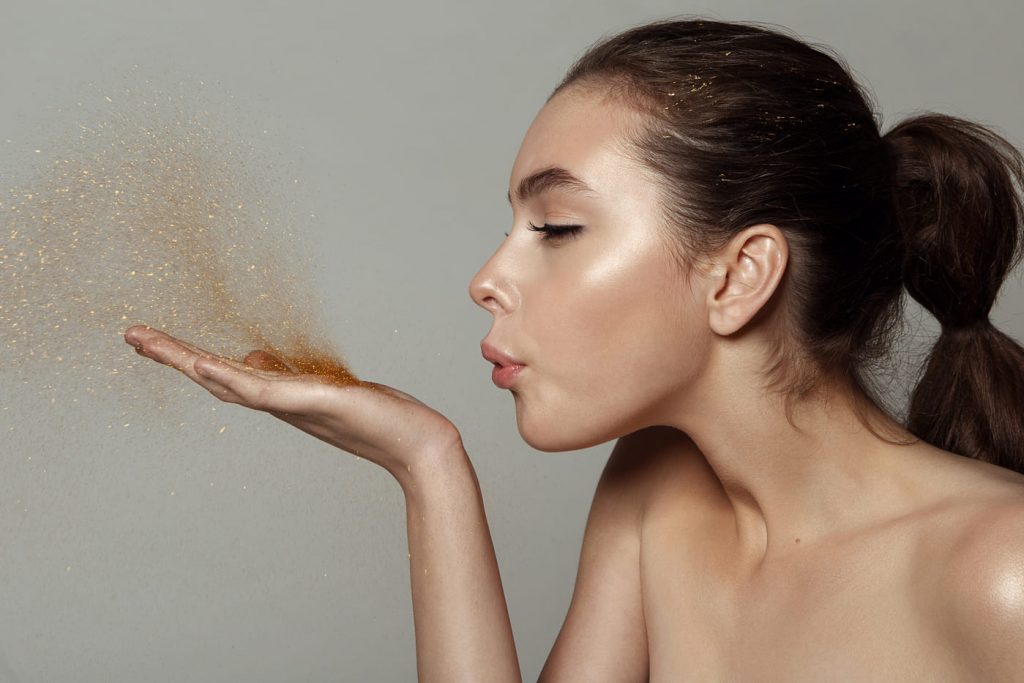 Buff Away Dead Skin
To reveal your "Mermaid skin", start by exfoliating away the buildup of dead skin cells and impurities on the skin's surface. Not only will this instantly brighten skin, but it will enable other skincare products to absorb better, boosting their benefits.Choose a product which is blend of sugar and salicylic acid to slough away dead skin, unclog pores, and unveil your natural glow.
Drench Skin in Moisture
Now that your skin's fresh and prepped, it's time to inject it with moisture. Some of the best ingredients to look out for in face serums, creams, and lotions are hyaluronic acid, jojoba seed extract, sodium hyaluronate, vitamin B5, and shea butter. Moisturizing is essential for giving skin a dewy appearance. That's because dry skin doesn't reflect light well, which makes it hard for skin to glow.
Use an Oil to Glow
Oils should be applied after creams in order to absorb properly — and seal all those active ingredients and moisture in. The best thing about facial oils is that they instantly add glow to your complexion. They're a super quick fix for dewifying skin, and making it feel so much smoother. Use the right one and it won't just hydrate. It will treat skin concerns like fine lines, acne, uneven skin tone, and dullness. Slather your skin in this illuminating oil, and get ready to glow! While it's an oil, it's lightweight enough to use as a makeup base. You can even dab it on your cheekbones and collar bone to get your "Mermaid skin".
Refresh with a Hydrating Mist
Throughout the day, your skin's bound to get thirsty. Quench thirsty skin with a hydrating facial mist. You can simply spritz it on whenever skin gets dry or needs a refresh. It can even be used over makeup to freshen up your look and make things extra dewy.
Shimmer and Shine
Use a glittery eyeshadow or loose glitter to accent your eyes, cheekbones, and collarbone. Make sure to use a fixative spray to keep the glitter in place. You can use highlighter in shades of light blue, soft green, lilac or silver.
Gloss Your Lips
To get "Mermaid skin", you're going to need to show your pout a little TLC too. Gloss them up with a moisture drenching lip balm, oil, or serum. It'll only add to the wet-look aesthetic.