The wallpaper trend is back
You probably already know wallpaper has returned in a big way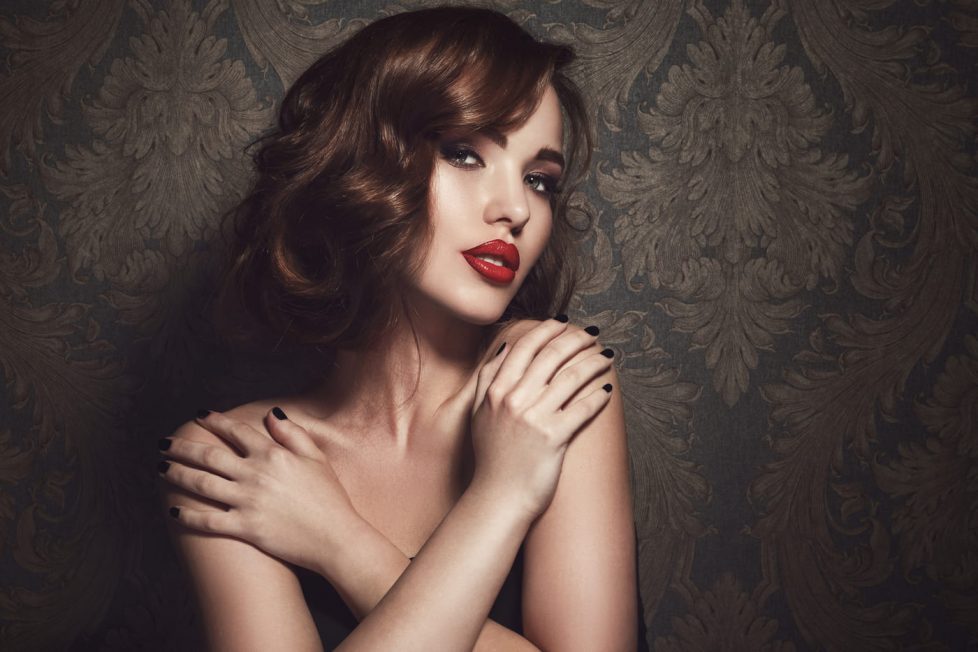 You probably already know wallpaper has returned in a big way
When most people think of wallpaper, they are immediately taken back to their grandma's old house from the 70s. Surprisingly, this trend is making a big comeback in 2022. Whether it's to make a large statement in a powder room, highlight an accent wall in a bedroom, or just to add dimension in the kitchen, paper can bring excitement and drama to any room. What was once considered an eyesore is now a covetable interior design addition, with the ability to transform rooms and transcend design styles using bold patterns, saturated hues, and, at times, delicate hand-painted details.
Thanks to the wallpapers it is possible to play with space, personalizing the environments and improving their quality, thanks also to the technologically advanced ones with anti-acoustic, anti-Wi-Fi and even anti-seismic properties. So not only beautiful, but also the result of scientific research and processing techniques that will lead them to be increasingly used in private and public spaces, too.
Although the wallpaper trend is on the rise, it can often be hard to pick the right one. Here are our suggestions.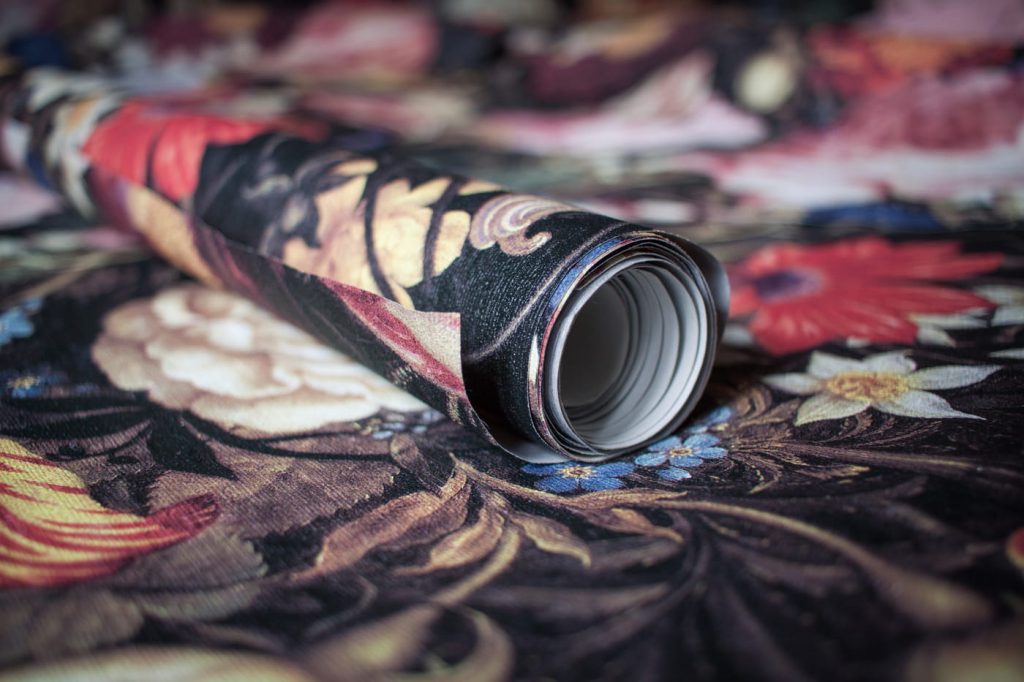 Geometric patterns
Graphic prints and geometric shapes are very hot design ideas in wallpapers right now. These bold patterns in different colors lend a playful, modern look to almost any space. Geometric paper is such a great way to add a lot of personality to even the smallest of rooms. Lately we have been seeing a lot of Art Deco inspired prints, these look so elegant and sophisticated in any space.
If you are not sure where to start, when shopping for graphic papers, look for bold color patterns on a neutral or white background. The trend of abstract design has changed and morphed quite a bit since its take off in popularity a few years ago, we are also seeing creators experiment with different materials now, such as wood, paint, canvas, and weaving.
Florals and fauna
The wallpaper pros agree that bold flora and fauna patterns will be a key player in the space this year. We noticed '70s-style floral patterns in particular will be in vogue, especially in oranges, lavenders and cobalt blues. They can also be adapted to suit any space or design style. Always consider the size of the room when making florals work in your space. The bigger the space, the bigger you can go with the bloom. For more compact rooms, stick to the smaller, more intricate designs to make the space look bigger.
Wood effect
Bring a hint of the natural world into any room of the room with wallpaper disguised to look like bare wooden walls. The desire to be more connected to nature has increased over the past year, with the importance highlighted of its benefit on wellbeing. People are wanting to add the warmth and depth found in natural colors and materials to their interiors to make their homes comfortable, calming, and relaxing environments.
Sporting style
Statement wallpapers are always very much on trend, but one of the newest variations on this is by introducing a bit of whimsy. Tapestry depicting sports and country pursuits will be a popular choice over the next year. Bonus – you absolutely do not have to play or follow the sport to appreciate or use the designs.
Metallic
The wallpaper has returned to being a trendy covering thanks to a design that is now able to satisfy all style requests, but also to innovative materials. The more glamorous choice sees the return of vintage or metallic finishes applied to paper. Green light for wallpapers heated by metals such as gold, bronze and copper, but also for the reflections of burnished iron, so chic in industrial-style environments. In addition to giving a luxurious touch, they can illuminate dark environments and are perfect when combined with furnishings covered in velvet and opal glass lighting bodies.
Textured walls
Textured wallpaper is seeing a huge comeback this year, whether it's sumptuous upholstery or tactile soft furnishings – homes need to be layered with texture. Many fabric and home decor specialists are working to combine the two mediums. The results are beautifully decorative surfaces that are neither one nor the other, they become a decoration in their own right.
Trompe-l'œil
Trompe-l'œil, a French phrase that translates to "a trick of the eye," is a tapestry trend that leads viewers to believe that the paper is actually three-dimensional. Whether the wall gives the vibe of being tiled or simply creates a textured look, this technique can completely transform a space.
Giant graphics
This type of decoration for the depth to the environment. It is perfect to use on the back wall of the room to make it optically larger or behind the bed to decorate the wall in an original way. The choice is very wide, from natural landscapes to portraits, to images of cities. To personalize the room even more, you can add fake wooden or polystyrene window frames to give the impression that the landscape is outside our home.