How to dress for St. Patrick's Day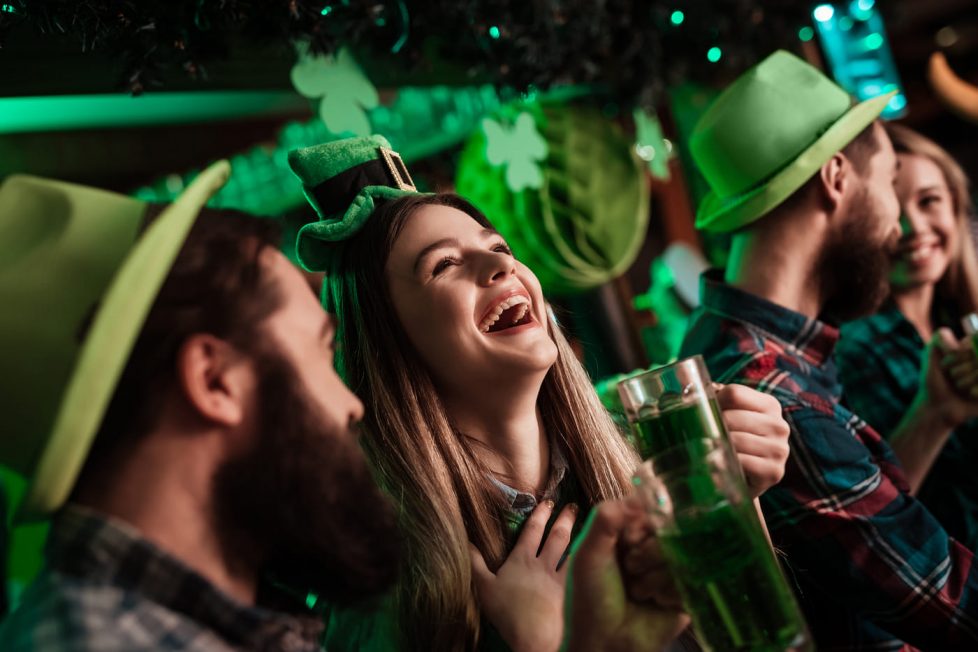 Every March 17, Irish break out their green clothing and jewelry, wear four-leaf clover-shaped pins and glasses, and dye our rivers, bagels, and beverages (particularly alcoholic ones) green. Although these St. Patrick's Day traditions seem timeless, it's not the way the day has always been celebrated.
Fortunately, the luck of the Irish applies all year round, and March 17 is a good time to reflect on the luck you've had (or draw some more in) with some St. Patrick's Day quotes. But once you've dunked your shamrock and donned your green top hat, you may be left wondering why exactly we wear green on St. Patrick's Day. The answer is a little more complicated than you may think.
One of the reasons we wear green on St. Patrick's Day is because of Ireland's nickname, The Emerald Isle. The green stripe in the Irish flag also played a role. Traditionally, the green represents the Catholics of Ireland, the orange represents the Protestant population, and the white in the middle symbolizes the peace between the two religions.
The religious symbolism doesn't stop there. St. Patrick is thought to have used green shamrocks to teach people about the Holy Trinity, another justification for greenifying everything. By the seventeenth century, the shamrock had become a symbol of emerging Irish nationalism. As the English began to seize Irish land and make laws against the use of the Irish language and the practice of Catholicism, many Irish began to wear the shamrock as a symbol of their pride in their heritage and their displeasure with English rule.
Of course, we can't talk about St. Patrick's Day without mentioning leprechauns, tiny men and women who could use their magical powers to serve good or evil. Back in the day, these mischievous little guys were said to wear red and gold jackets with pointy red hats. Now they're rarely seen in anything other than green, and, legend has it, they pinch anyone not wearing their favorite color. Rude! But probably reason enough to wear green, even if it's just your socks.
How to make a Leprechaun costume
Wear a green button-down shirt. A green top is the cornerstone of any leprechaun costume. Avoid wearing a T-shirt. Leprechauns are old world creatures, and the look of a button-down shirt creates a classy, antiquated ambiance more effectively than a T-shirt would.
Alternatively, consider a green jacket and white shirt. Put on a pair of green slacks or shorts. The idea is to be green from head to toe. Green trouser are the perfect article of clothing to pair with your green top, but you could also opt for green shorts if you want to wear your costume when the weather is on the warmer side.
Consider a green dress or skirt if you want to dress as a female leprechaun. While girls and women can pull off a green top and green slacks, they also have the option to slip on a green dress, or to pair a green top with a green skirt.
Slip on white socks. If your legs are exposed or partially exposed, wear a pair of white knee-high socks to cover your calves. This is important if you are wearing shorts, a skirt, or a dress.
If you're having a classy St. Patrick's Day celebration, here how to wear green without looking like a Leprechaun.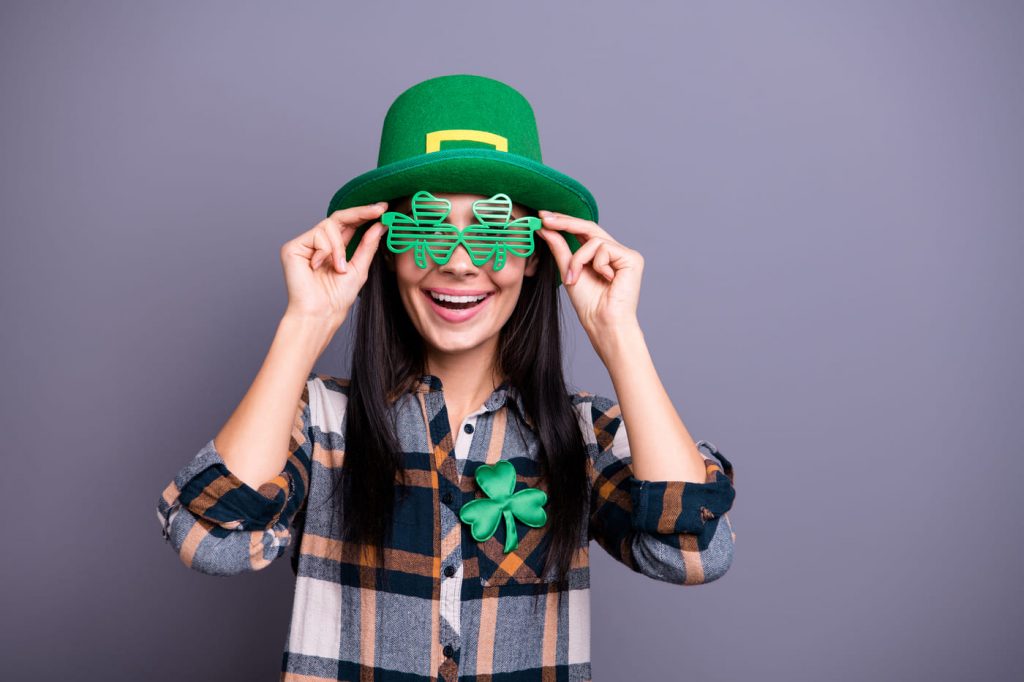 Fortunately, there are several ways you can easily incorporate green in your outfit.
An olive green piece
You might have to wear green, but there's no rule saying it has to be bright green! Look through your closet to see if you have any olive green clothing. You may be able to find an olive green jacket, pair of pants, or pair of shoes that will work well with an otherwise neutral-colored outfit.
A unique accessory
A great way to add some interest to your look is to use a pop of color in your outfit. And green can definitely be a color that pops. Consider wearing an accessory that incorporates the color green. You can go big by wearing a bright green scarf, or you can keep it subtle by wearing a ring that features a green jewel.
A patterned shirt
If you work on St. Patrick's Day, you might be concerned – you want to wear green and look professional at the same time. If that's the case, look for a dressy top that features a green pattern. You don't have to wear solid green – even the tiniest bit of green will do.
Whatever you decide to wear, don't be afraid to have fun with it. Chances are, your co-workers and loved ones will all be wearing their own St. Patrick's Day outfit or costume too!