What is cool to wear this summer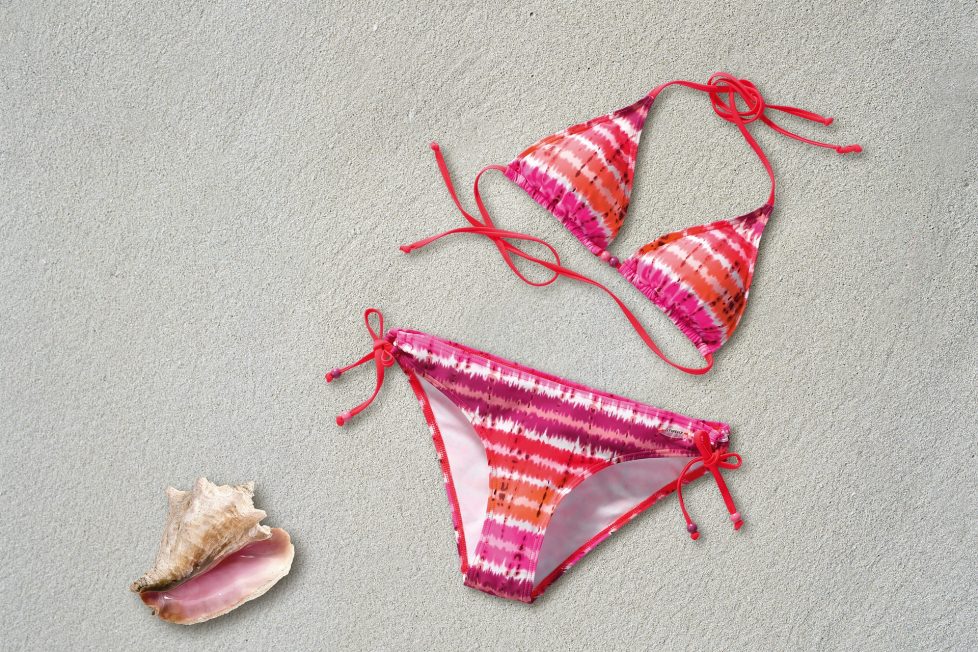 With summer just around the corner, and everyone needing a little something to look forward to right now, we thought it would be the perfect time to provide a little beach-spiration.
But preparing for a beach vacation doesn't end with finding the right swimsuit (or two, or three). Seasoned vacationers know that bringing the right cover-ups, sandals, and sunglasses for every occasion is just as important. Whether you're planning to escape the city all summer long or are just need a few days to away, these beach outfit ideas will provide inspiration on what to bring with you.
Upside down bikinis
Yes, the once-makeshift styling trick has become an actual bikini design. On tropical beaches hot celebrities are tying their triangle tops upside down to create an underboob-flashing look that made for somewhat strange tan lines. Try it this summer, you can't miss it.
Old-school boho
My friend, this trend is all about the details. Details like lots of fringe, braiding, retro halter necklines, ruching, and neutral colors, which absolutely scream "free spirit" and "this would go great with a crochet cover-up." More is more, and these suits have all of it.
Bikini and Silk Bandana Beach Fashion
Perhaps our favorite styling piece for the summer is the silk bandana. It's the ultimate versatile piece, from wearing it as a neck scarf or hair tie to a skirt or top; the silk bandana can be transformed into many different pieces. Our expert advice? Indulge in fun, bright prints and style with a basic black swimsuit.
Pared-back for summer
Clean shapes and lines will dominate the swim category this season. We're all more conscious now that it's important to invest in timeless pieces that allow us to streamline our wardrobes, so we're expecting simple cuts that are designed and made with care and attention to detail. Throw on an oversized white shirt over classic, supportive, and beautifully made swimwear and, to us, you have the ideal beach outfit. Just don't forget a wide-brimmed hat and '70s-inspired sunglasses.
Tie details
Detail is key on swimwear this year, be it waist-cinching belts, ruching, or sexy tie fastenings. There are so many fabulous options available now, so wearing a plain bikini isn't the be-all and end-all anymore.
Animal print on summer
By now, we all know animal print is going absolutely nowhere—and we are perfectly okay with that. Freshen your animal print swimwear collection by opting for a more minimal iteration of your favorite prints.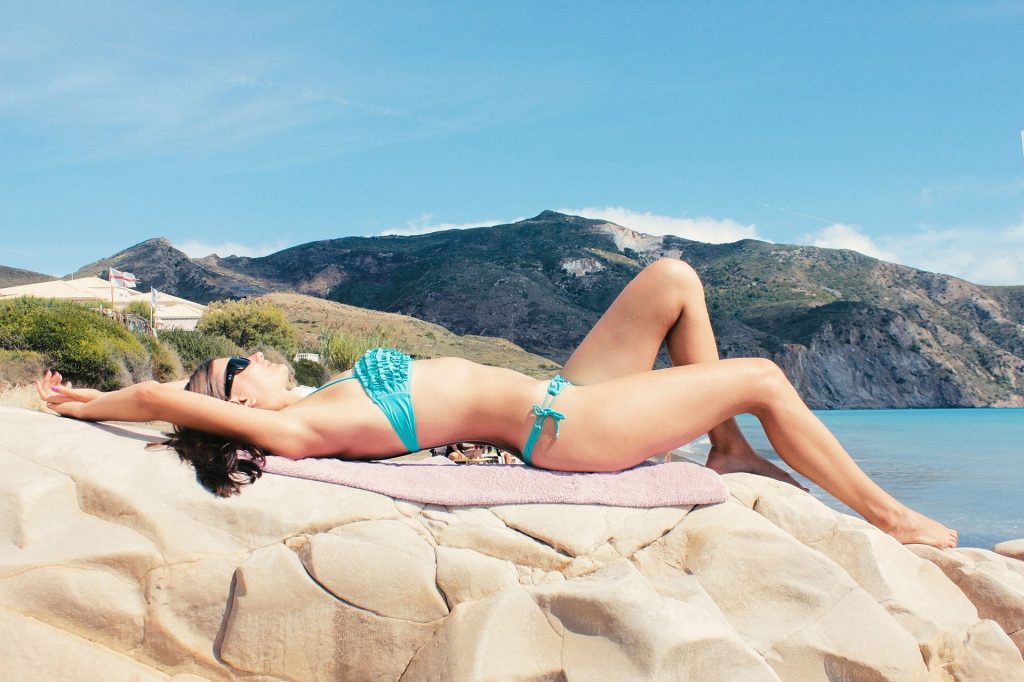 Metallic
One way to instantly glam up your look is to go for a shimmery fabric. High-shine shades look amazing with a tan and give you a seriously sexy poolside look, and with the resurgence of the '70s, we too are welcoming the opulent, high-shine trend into our closets with open arms.
Natural hues
It's no wonder we're attracted to calming tones at the moment. But natural hues don't have to be dull or even neutral. Think of colours inspired by a rich and diverse planet: soft blues, deep greens, textured earthy tones. We're going back to Mother Nature.
Sculpted Underwire
This season, update your underwire bra-top with a sculpted number. Similar to the flattering fit of the underwire, the sculpted underwire offers the same lift, but with a more dynamic look. And in my opinion, makes for a great Instagram moment.
All Kinds of Keyhole Cutouts
Goodbye side cut-outs, hello keyhole cut-outs. This subtle design detail will instantly elevate your look through its strategic placement on the body proving to be extremely flattering. We love a multipurpose wardrobe piece, so try pairing with a denim short to complete your look.
Asymmetrical Silhouettes
I have often claimed that I am not a one-piece kind of gal, but I have to admit–I was wrong. This season, body-hugging asymmetrical cuts are taking it to a whole new level. They not only accentuate the curves of the body but they also transform your boring swimsuit into a fresh new style.
Geometric
Trippy, repetitive-shape prints—think: cubist patterns, distorted checks, wavy linear designs, and more—are gonna be going hard this summer, and I love that for us. I mean, why opt for a solid color when you can be all funky with multiple tones in cool formations? You can wear go-go boots to the beach, right? Okay, fine. Anyway, these patterns scream cool without being, like, screamy so don't be scared off if you're usually an all-black-swimsuit kind of person. Don't be surprised when you go for a snorkel wearing this style of suit and get interrupted by lots of fish trying to give you compliments on your groovy lewk.
Soft-To-Touch Fabrics
As we spent most of 2020 at home in our cozy loungewear, swim in 2021 will also reflect the same sentiment of finding comfort in what we wear. Opt for soft fabrics when investing in classic swimwear silhouettes, like the retro square neckline one-piece or a bandeau bikini.
Retro Feels
While retro-inspired silhouettes have dominated the swimwear trends the last several seasons, from square neck-lines to high-cut briefs, retro mood-boosting prints and color-combinations are being introduced this season.