Men's haircuts that will be trending in 2022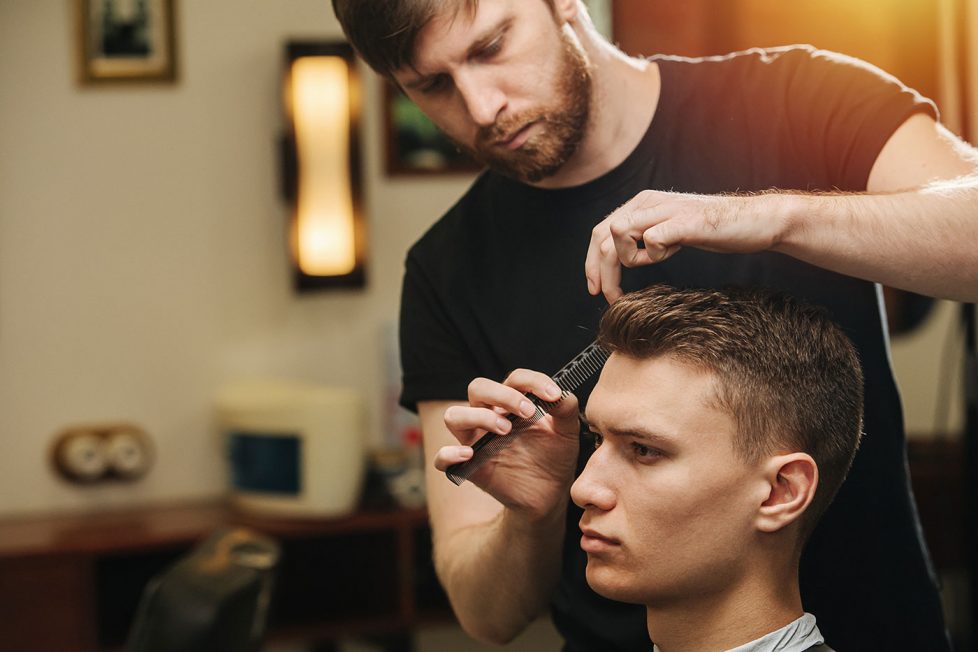 The most popular men's haircuts include a little bit of everything, there is something for everyone and every style. If you are looking for men's haircuts, and seeing we've all started the year a little rough, a new haircut can be just what you need to keep things fresh and change the pace a little.
If you've been wearing your hair long, chop it! If you're looking for something to make your short haircut more distinctive, we have a few ideas you could check out. There's no better time than the new year to embrace a new look and try out some of the coolest men's haircuts. Continuing from last year's exploration of bolder men's haircuts and styles, this year is offering up some of the best men's looks we've seen in a while.
From short fades and undercuts to mid-length comb-overs and quiffs and even long man buns and braids, this year has a stylish option to suit every hair length and type. Here are the most popular men's haircuts that every man should try.
Find out the coolest men's haicuts to try out this year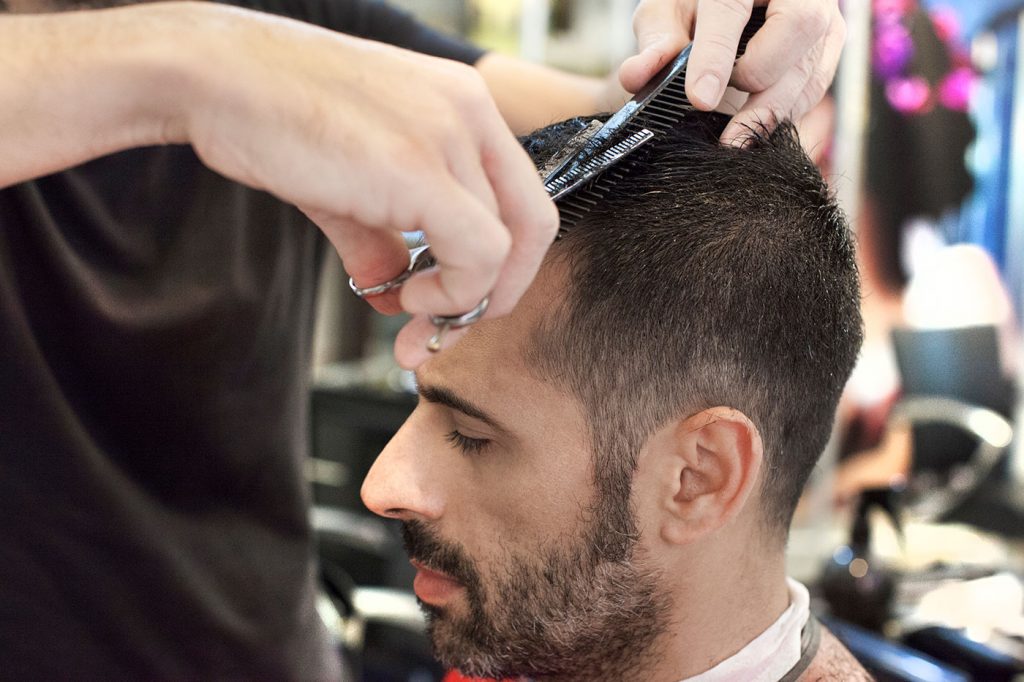 The Regulation Cut
The regulation cut is inspired by the military and defined by its short length and side parting. It is a simple look that is practical and easy to wear. The sides and back are kept short, with more length at the top of the head to allow for a side part. The combination is masculine and creates a very neat and polished appearance. It is beneficial to use a styling product that holds everything in place and creates a glossy and smooth finish. This is a great look for someone who wants a fuss-free hairstyle that can lend itself well to various occasions, including more formal ones.
The Buzzcut
A quality buzzcut is as simple and stylish now as it's ever been, making it one of the best short hairstyles for men. Low-maintenance and easy to style, the buzzcut is a simple staple that works well in any setting, particularly if your hair is naturally curly or tightly crimped. Pair it with a low or high fade and some high-end streetwear to bring out your inner Drake.
The Quiff Haircut
The quiff remains a fashionable, sleek hairstyle choice for any style-savvy guy. With extra length on the top and short faded sides, the main challenges of the modern quiff haircut come from the intensive styling requirements. Although the final look of this trendy medium-length style is worth the effort, a lot of men simply don't have the time or energy to style their hair every morning.
To do a quiff, we recommend you start with clean, towel-dried hair. Styling a quiff will require a blow dryer on high-heat and a pomade, wax or putty with strong hold. For a messy look, apply your styling product evenly throughout and then simultaneously brush back and blow dry. Afterwards, use your fingers or comb your hairs into place as desired.
The Clean Shave
The clean shave is a low-maintenance look for men who want a masculine appearance and no styling time. The haircut requires you to shave your head and can create an intimidating look. A pro to this cut is that men with shaved heads are often considered more powerful, tough, and confident.
It is best to shave off your facial hair for a very fresh and modern approach, although some men prefer to create a contrast by leaving stubble on their chin or even opting for a beard. You will need to visit your barber to keep your desired length regularly. However,  this is an incredibly stylish and fuss-free option, and you will be able to ditch your grooming products.
The Flowy
True to form, the flowy (aka bro flow) haircut imparts fluid texture, yet never loses a sculptured edge. In turn, it delivers a vibe that's equal parts free-spirited and professional. Think Bradley Cooper in "A Star is Born" and you get the idea.
Dyed Hair
If you're really looking for a change this new year, dying your hair could be the perfect way to express yourself. A lot of men don't consider bleached hair a realistic option, but it can be the best way to get a fresh start and add something extra. Platinum blonde, white, and grey hair can be super stylish with the right hairstyle and look. Whatever your natural hair color or texture, choosing the best new color for you will create a whole different look and complement your haircut.
Taper Fade with Slick Back
Few combinations go together as well as the taper fade and slick back hairstyle. The slick back is a timeless cut that can create a polished appearance and is perfect for a gentleman concerned with style. It can suit most hair textures and lengths and helps achieve a smart and stylish appearance by brushing back the hair and using products for hold and to create a glossy effect.
Pairing it with a taper fade can add a modern edge to a classic cut; the hair is gradually cut down the sides and back. This also helps play up proportions.