Watches for non-binary gender
Accessorising is a huge part of self-expression for everyone, regardless of your binary or non-binary identity.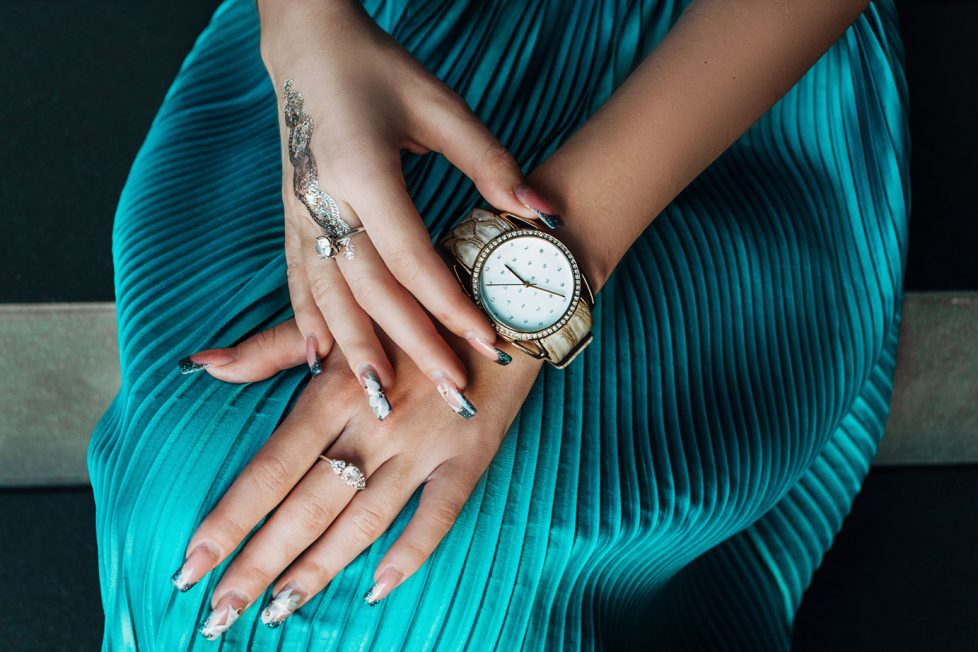 With the rise of unisex fashion and non-binary identities, the gender divide between clothing and accessory options is finally slowing fading away. New power timepieces offer unisex styling with wearable case sizes for all collectors, be they male, female or non-binary. As we see unisex styles continue to permeate the fashion world, women should no longer feel obligated to follow traditional watch-wearing rules. Many watch brands are even releasing more gender-neutral designs for unisex, non-binary watches made for any wearer.
The idea is to choose the watch that catches your eye and suits your preferences, regardless of who the designer originally intended to wear it. Since Coco Chanel – pretty much a century ago – led the revolution to get women into a well-cut trouser and man's sweater, a lot of work has been done in the fashion and accessorise industries towards inclusion of all genders, be it female, male or non-binary. And watches are no exception at a time where more and more brands – and more and more humans – are ignoring traditional gender boundaries.
The new, emerging trend for watch brands to categorize their collections in terms of size – rather than by gender – is a positive development that can only lead to better marketing and better design decisions within the industry. It means women and non-binary people can now wear state-of-the-art technology and great designs without being made to feel they are poaching men's collections. In many ways, the term "unisex" is the safest way to go, with multiple sizes for single models, rounding out the options for everyone. Gender-free timepieces can really make women and non-binary people feel more included in what has typically been a dude-driven industry and hobby.
We have listed below a series of watches that are perfect for everybody, may they identify as male, female or non-binary. Enjoy these timeless and genderless pieces of art!
Male, female or non-binary: it makes no difference if you want one of these luxury watches
Zenith Defy 21 Spectrum
The Defy 21 Chronograph has set a new standard for Zenith's El Primero lineup since its 2017 debut. You would expect a chronograph that oscillates at the speed of 360,000vph (the average is 28,000) and times to 1/100th of a second to look a little more sporty, and a little less like it's dressed for the red carpet, especially at 44mm, but here you go, and it's a great watch. The El Primero 9400 is the world's highest frequency chronograph in regular production, a good thing for speed demons and extroverts of either gender. Zenith highlights this incredible caliber's mechanical prowess through a daring color treatment right on the chronograph movement itself. This one-of-a-kind design is achieved through an innovative pigmentation process.
Fairfield Chronograph 41mm Leather Strap Watch
The minimalist design and clean lines of the Fairfield Chronograph 41mm Leather Strap Watch make this timepiece perfect for anyone who wants a modern watch that complements virtually anything in their closet. The strap is also easily interchangeable to switch up the watch look for any mood, outfit or occasion, making it the perfect timeless watch for non-binary people. It is a chronograph watch with minimalist Bauhaus influences.
Rolex Oyster perpetual
The Oyster Perpetual 36 features a steel dial in a 36mm steel case. Jennifer Aniston is a fan of the brand. It's a fantastic size that works for almost any wrist, and the white dial gives it a special something that sets it apart from most of Rolex's black-dialed sport watches. The case is robust like a tank but elegantly polished in just the right ways, the Oyster bracelet is both comfortable and sturdy, and you've got Rolex's distinct combination of quality and precision in everything from the top of the crystal straight through to the brushing on the caseback.
True Square 'Over the Abyss'
A design collaboration with New Delhi artist duo Jiten Thukral and Sumir Tagra, the watch questions the temporality of individuals and highlights the importance of our connection with others. The 38mm watch is crafted in matt blue, high-tech ceramic and the dial captivates with its representation of different time zones, symbolised by 37 hands—without looking cluttered—painted in a gradation of colours ranging from blue to pink, resembling fireworks right in the middle of the dial. According to the brand, the watch aims to connect people through a universal timepiece rather than segregating according to particular categories.
H. Moser & Cie. Endeavour Centre Seconds
The elegant timepiece stands out for its minimalistic design with a clean display, set in a 38mm steel case with a diamond-set bezel. The rich burgundy fumé dial looks striking with a sun-brushed finish. The watch is powered by an automatic manufacture movement, which supplies a power reserve of 72 hours.