Travelling in style: the best travel gadgets for adventurous men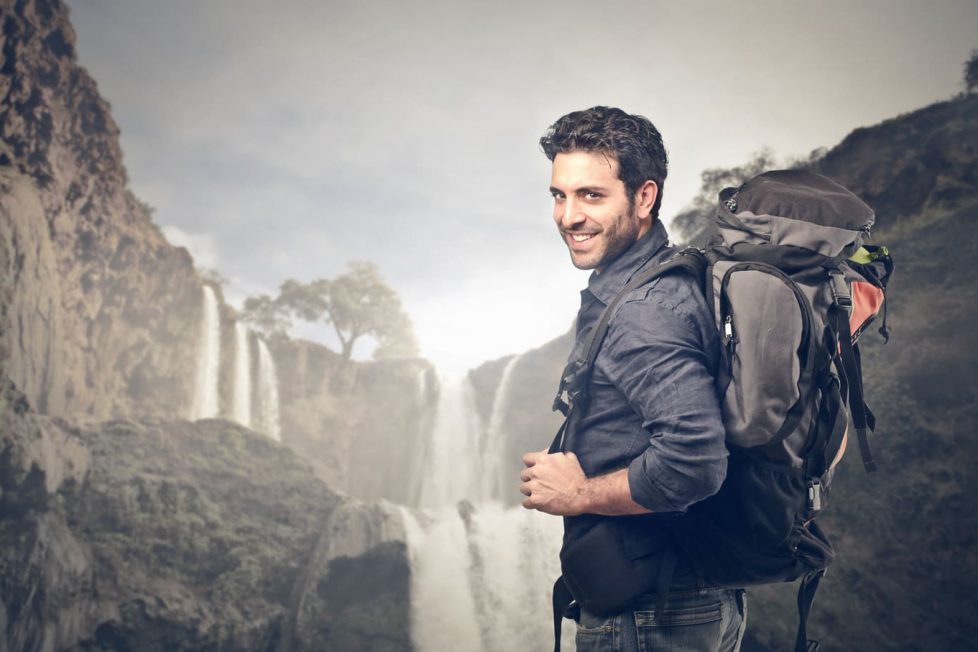 Traveling can be an exciting and rewarding experience, but having the right travel items is essential to make your trip successful.
Assembling the right set of travel accessories is a complicated equation. It depends on where you're going, how you're getting there, what you plan on doing, and how much you mind (or don't mind) carrying throughout your trip.
The ritual of packing for a trip—out of town or across the globe—has come a long way from travel guide books to advanced gadgets. Before, it was just about checked luggage, travel backpacks, and your clothes; the techiest travel essentials you'd bring was probably a set of power adapters. Now, there's a whole high-tech society of travel gadgets occupying your suitcases and duffel bags whenever you prepare for an outing, short or long, near or far.
This cohort of travel tech is also constantly evolving, from analog to digital, and increasingly becoming more portable: Handy enough to fit in your carry-ons or use on the go as you sightsee. Altogether, the best travel gadgets can make your trips more organized, manageable, and unforgettable—just better through and through.
From practical luggage solutions to must-have tech gadgets, here is our list of the best travel accessories for men.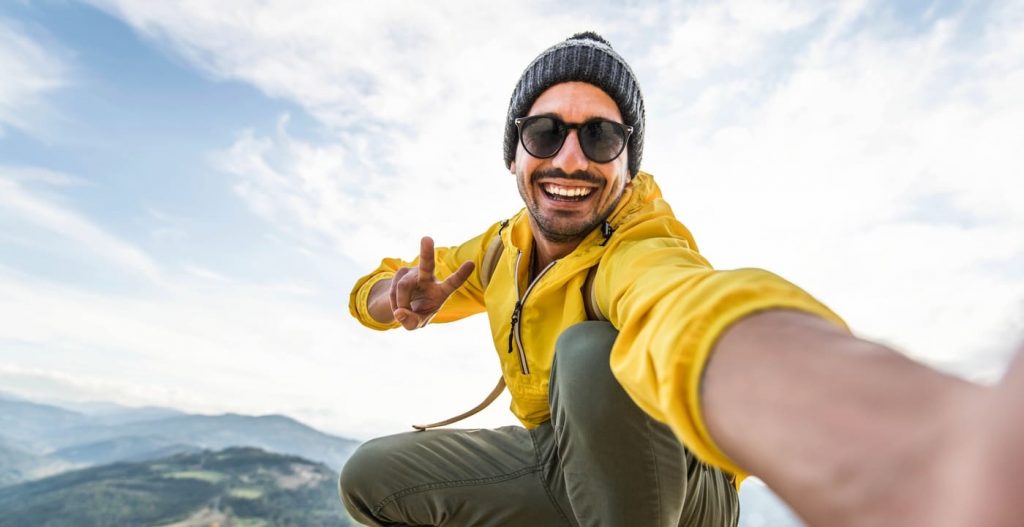 GDTK Leather Passport Holder
A good passport holder is essential to keep your documents safe when traveling abroad. This GDTK Leather Passport Holder with RFID Blocking offers the perfect mix of security and style. Crafted from genuine leather, it features an integrated RFID-blocking layer for optimal protection against digital theft. Plus, it has enough space to securely store your passport and other cards like driver's license or credit cards.
Anti-Theft Daypack
A well designed, comfortable, sturdy day pack where you can easily fit your travel things, phone, valuables, and the 13inch laptop is an invaluable travel accessory you will find helpful especially when traveling in bigger cities with many people around when you cannot all the time watch your stuff.
Moneybelt
It's always smart to stash extra money in case of an emergency when going out of your hotel room. And if you don't like a money belt under your shirt, this one with self-storage might be perfect for you. Obviously, you won't fit a passport or any larger travel document in it, but it works great with bills.
Pocket Knife
This little travel gem is light, you can easily carry it on a keychain, and when it comes to the crunch it is not only a knife, but there's also a nail file, screwdriver, scissors, tweezers, and a toothpick. And the best part? It's compact enough that it fits in your pocket. These pocket knives come in different sizes so you can choose which one fits you the best.
VSSL Adventure Flask Kit
More than just a drinking vessel kit for passing around whiskey to your traveling mates during a makeshift happy hour, though that's definitely its main purpose. VSSL adds an LED light, compass, and a bottle opener to the setup, so folks who are really outside adventuring can stay safe and sound, and, of course, enjoy some sips.
Wireless Headphones with noise cancellation
Choose headphones that have class-leading noise-cancelling features and well-balanced audio. For example, the Sony WH-1000XM5 headphones are so extraordinary, they can anticipate your every want and need without you ever having to take a single step. Whether it's turning off noise cancelling when you're out on an extremely busy road or pausing music during conversations with friends (and family!), these babies know exactly what their listeners desire without any intervention from themself!
Battery life is a substantial 30 hours with Bluetooth and noise-cancelling enabled. However, they charge quickly, making this an idea gift for travelling men who fly a lot and also love to listen to music in their spare time or whilst working. It also looks cool as a travel accessory if worn on the head or just resting on the shoulders.
Phone Case
A cracked screen is the most common issue with a cell phone, and the last thing you want to see. Perhaps getting a phone case should be on your to-buy list before your next adventure.
Travel Adapter
Always Be Charging. That should be your new motto when traveling. We are just kidding (although not really), but as electronic devices play a more and more significant part in our lives and on our trips and vacations, it's necessary to keep all our devices charged.
Drone DJI Spark
Drone photos are nowadays popular and well-rated on Instagram, and this drone is super easy to fly and great for travel use. If you're looking to pack light on your adventure travels, look no further than this compact drone, which is ideal for travel and aerial photography.