5 Christmas Mani Picks you must try
Everyone has a different way of celebrating the holidays.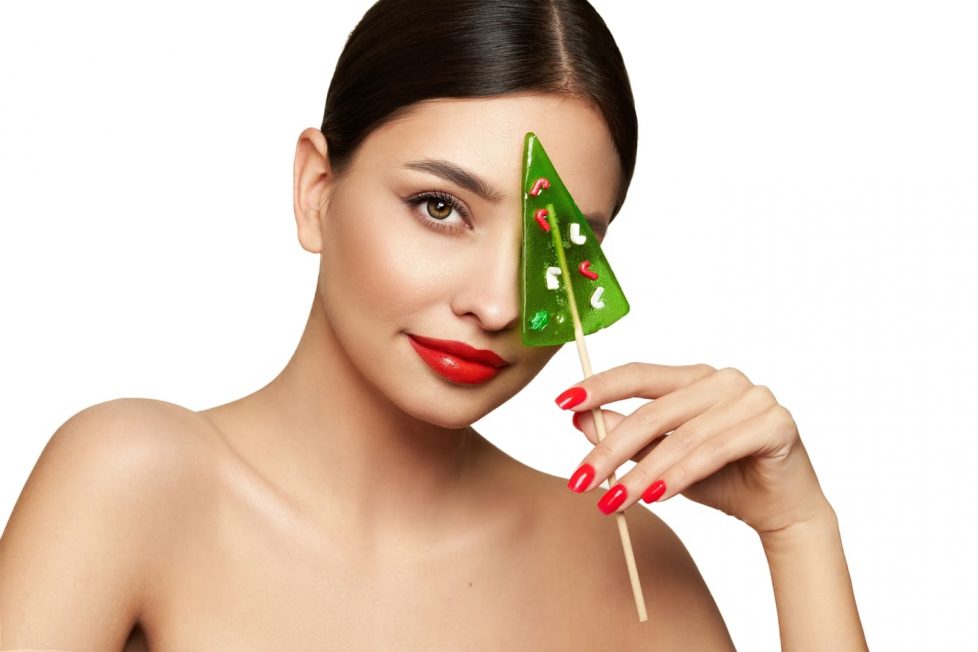 Certain traditions get us in the holiday spirit: putting on some jolly tunes, decorating the tree in cozy pajamas and fuzzy socks, and giving ourselves a Christmas mani. This is the season for all the shimmer, shine, and holiday hues—red, hunter green, winter white, gold, icy blue—and there are plenty of holiday nail polish colors on the market and no shortage of festive symbols and motifs to inspire.
Giving yourself a merry manicure that brings all the glitter and glamour of the holidays is one of the most fun things to look forward to. Just think, every time you glance down to wrap the presents, eat all the holiday treats or unbox the gifts under the Christmas tree, you can get a healthy double dose of cheer instantly.
Whether your holiday plans involve sipping hot chocolate in front of Netflix, baking cookies with family, or handing over the best gift for your BFF, you can be sure that your Christmas mani will evoke all the same festive and cheery vibes. There are a lot of different nail trends that are popular right now and most of these show up in holiday colors as well. You really can't go wrong with Christmas mani, but if you want to try something a bit new and trendy, then you should get some gorgeous ideas from this post.
Here are 5 Christmas Mani picks you must try this season.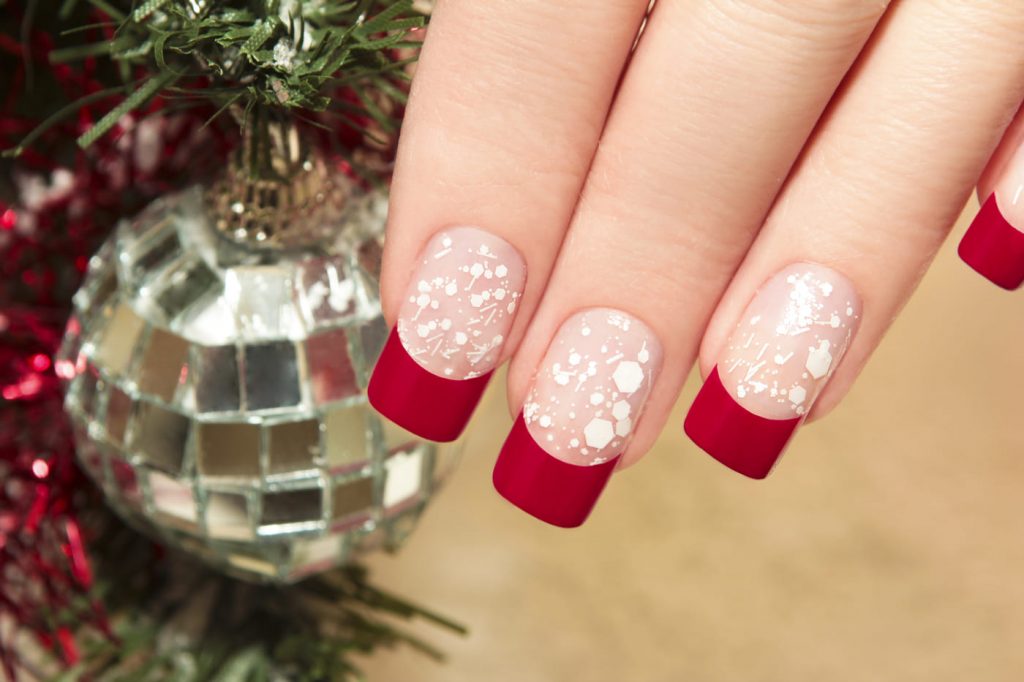 Tartan Nail Designs
Tartan is an essential Christmas print, and Tartan nails are huge right now, and not only for Christmas. However, if you're doing Christmas acrylic nails, then you may want to consider at least a Tartan accent nail. You can do plaid nails in just about any color. Getting the right length nails to make you feel the Christmas spirit as well, especially if you go for a multi-color and pattern design, adding a touch of sparke with nail glitter. This has all the holiday elements you can think of to get you in that joyful mood.
Snowflake Nails
What is winter without snowflakes? This Holiday season, snowflake nails will be huge. We really love the more subtle snowflake accents. Think a soft snowflake on nude-white ombre nails. You can't go wrong with adding a snowflake if you want to feel the Christmas spirit. You can opt also for snowflake designs to press on nails. These option will save you time because you can skip the salon with these ready make designs.
Candy Cane French Mani
The French Manicure has been remixed in more ways than we can count, so we were not surprised that the classic style was a go-to this season for those looking for a simple yet playful way to get into the holiday spirit. Candy canes are a really fun look for a work party or even for family gatherings over the Christmas season, and they're the perfect design if you don't have time to decorate each and every nail. Even with just a single nail as an accent, this one-tip wonder is an elegant way to add some holiday spirit without too much investment.
Our tip: Finding a fruit-flavored candy cane on the Christmas tree is always a treat. Channel that same energy by recreating these uninhibited fruity candy cane nails that are both sweet and polished.
Santa Claus Nails
Who can resist having Santa Claus on the end of their fingertips? Santa hats are a subtle but adorable way to get your nails holiday-ready, but they can also make a big statement when they take up the full nailbed. You can even add a little gem to give the design some sparkle or try a pink Santa hat for a feminine twist on the usual Christmas colors.
Intricate Christmas Mani
Intricate designs are super trendy right now. From literally drawing ornaments and Christmas trees on nails to creating more abstract red and white holiday designs, you'll definitely see a lot of really intense drawings this year. If you are still in search of cute Christmas nails then look no further!
Our tip: Go for Christmas Trees, ornaments, and presents. A silver squiggle with a red star on top makes a great Christmas tree for your nails, but there are lots of other cute tree designs. A pretty silver ornament on a solid background is actually one of our favorite looks—so elegant, but still fun! Simple bow designs can be equally subtle and festive. We always recommend using glitter polish to really set these festive baubles apart! You can choose whatever color scheme you like, but we find complements pink and silver sparkles particularly well.
Of course, simple red and maroon nails are always "in" too for Christmas mani, and there are a bunch of different plain red shades to choose!