5 refreshing summer salad recipes
Looking for a way to cool down this summer? Check out some summer salad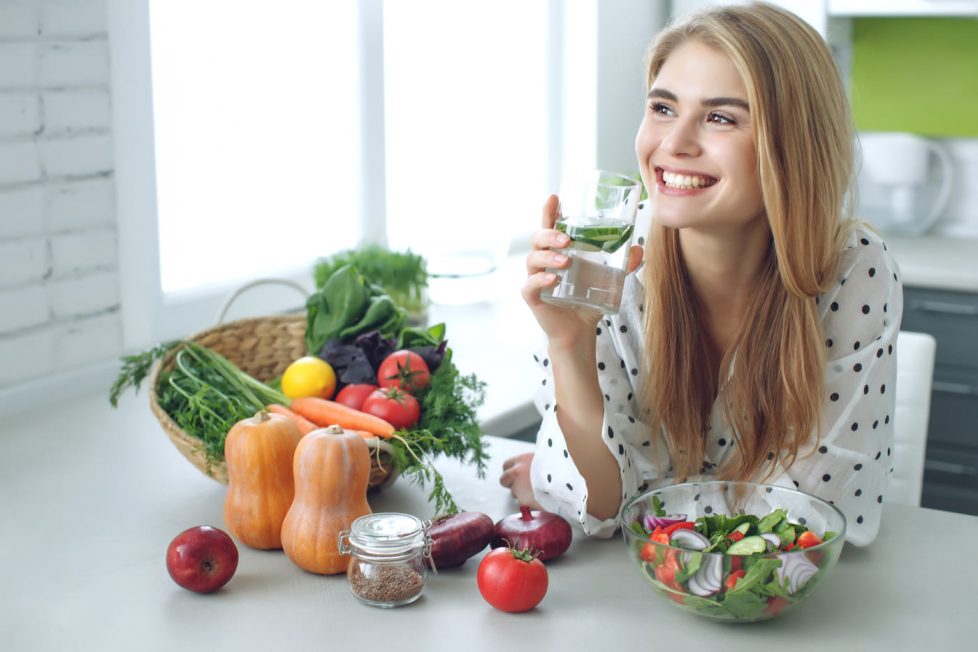 You might enjoy a glass of frozen lemonade or take a dip in the pool. Of course, turning on the oven is out of the question, so you'll want to have a few summer recipes that don't require a hot kitchen. That's where these summer salad recipes come in handy: They're crisp, seasonal, and quick to prepare so you'll have plenty of time to kick back and relax—that's what summer is all about after all!
When it comes to making the best summer salads, the key is using fresh ingredients. Head to the farmers' market to look for cucumbers, corn, watermelon, and juicy tomatoes. You'll put them all to good use with recipes like the classic caprese salad and the watermelon salad with feta and mint. Looking for a picnic side dish? We've got you covered! Try a salad that can be made ahead of time, like the broccoli salad or the greek salad. Whichever recipe you choose, be sure to have your favorite salad dressing handy.
Here are 5 refreshing summer salad recipes you need. These classic salads are perfect for cookouts and barbecues all season long.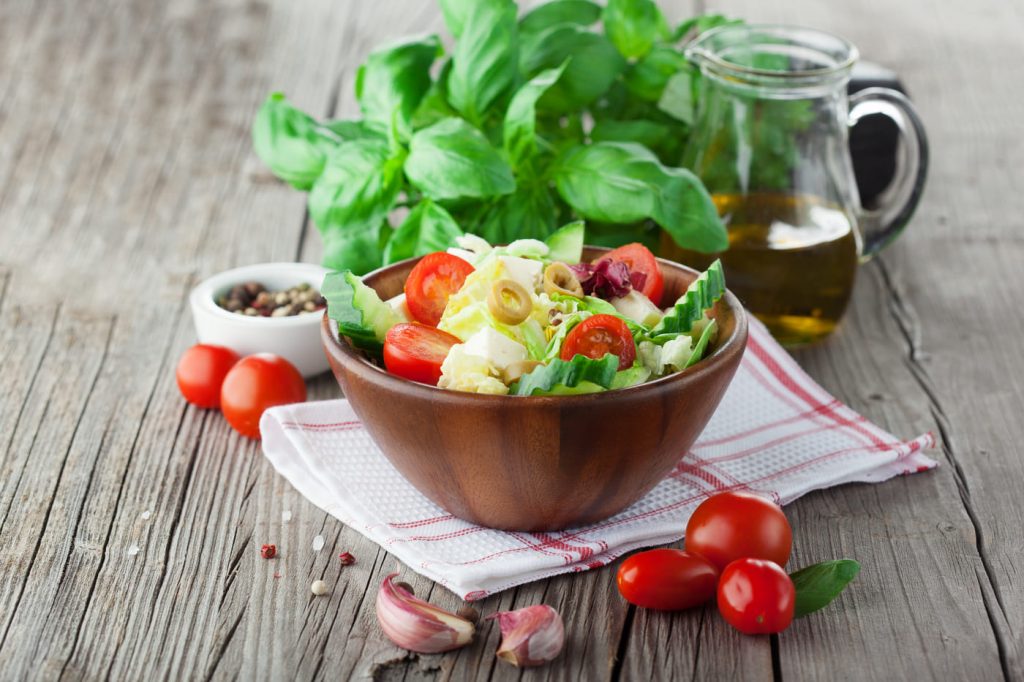 Classic Caesar Salad
Crisp romaine, toasted croutons and a satiny, garlicky dressing are the key elements of this refreshing summer salad. There are many variations — raw eggs or not, with or without anchovies — but the core elements endure. When done right, each forkful should deliver a combination of savory, creamy, tangy, toasty and crisp. All senses are stimulated by the vibrant greens, the aromas of parmesan and garlic and the audible crunch of toasted croutons.
Making the perfect Caesar salad at home is easier than you think with a few simple upgrades like homemade croutons and the creamiest, easiest Caesar dressing ever. The base of this dressing is mayonnaise, and since it starts with an "emulsified" ingredient, that means you don't have to create an emulsion yourself using raw egg, olive oil and lemon. The combination of mayonnaise and Dijon mustard keeps the dressing stable and satiny when the olive oil is added.
Greek Salad
Because the vegetables are in their prime in summer, this Greek salad recipe is the best summer salad and it is refreshing with just a few ingredients. You only need 7 ingredients + an easy homemade Greek salad dressing to make it!
A traditional Greek salad consists of sliced cucumbers, tomatoes, green bell pepper, red onion, olives, and feta cheese. This classic combination is delicious, so we stick to it, just adding a handful of mint leaves for a fresh finishing touch. Our olives of choice are Kalamata olives. Commonly used in Greek food, their salty, briny flavor is delectable alongside the feta and crisp veggies.
Instead of slicing large tomatoes, we suggest to use cherry tomatoes because they release less water into the salad than larger tomatoes would. We also seed the cucumber to avoid making the salad watery. A great salad will have a yummy jumble of veggies, olives, and cheese in each bite, so be sure to cut your ingredients into similar-sized pieces. 
Peach Caprese Salad
Sweet yellow peaches are tossed with fresh greens and basil then topped with mozzarella and prosciutto before being drizzled with a balsamic glaze to make this Peach summer salad. Inspired by the number of fresh peaches that are usually in the kitchen as often as possible this summer, we suggest this fruit sweetened version of the classic Caprese salad for lunch several times this summer.
Start with your favorite greens: tender lettuces, baby spinach, arugula, or even a basic spring mix all work well with this summer salad. Slice fresh peaches thin, about 16 wedges per medium-size peach. Toss the peaches with a little lemon juice, olive oil, salt, and pepper before layering them over the greens. Add plenty of fresh mozzarella to the salad. Tear up some prosciutto and add the pieces to the salad. Drizzle the salad with balsamic glaze just before serving.
Tomato and Onion Salad
This tomato salad with red onions and fresh herbs couldn't be any simpler to make. You'll start by thinly slicing a red onion and soaking it in cold water — this tones down the onion's pungency. Next, you'll cut up your tomatoes into chunky slices and combine them with fresh herbs. Feel free to use your favorite fine herb here — basil, cilantro, dill, parsley, or a combination — since they all work equally well in this recipe.
Add some grilled ciabatta bread and a glass of crisp white wine, and the best, easiest summer salad is served.
Blackberry and Goat cheese Salad
This salad is perfect in late summer, when blackberries are dripping off their stems. Pistachios, chèvre cheese and honey-mustard vinaigrette pair perfectly with peppery arugula and sweet vine-ripe fruit.