Erotic stories, the books that will help you spice up your sex life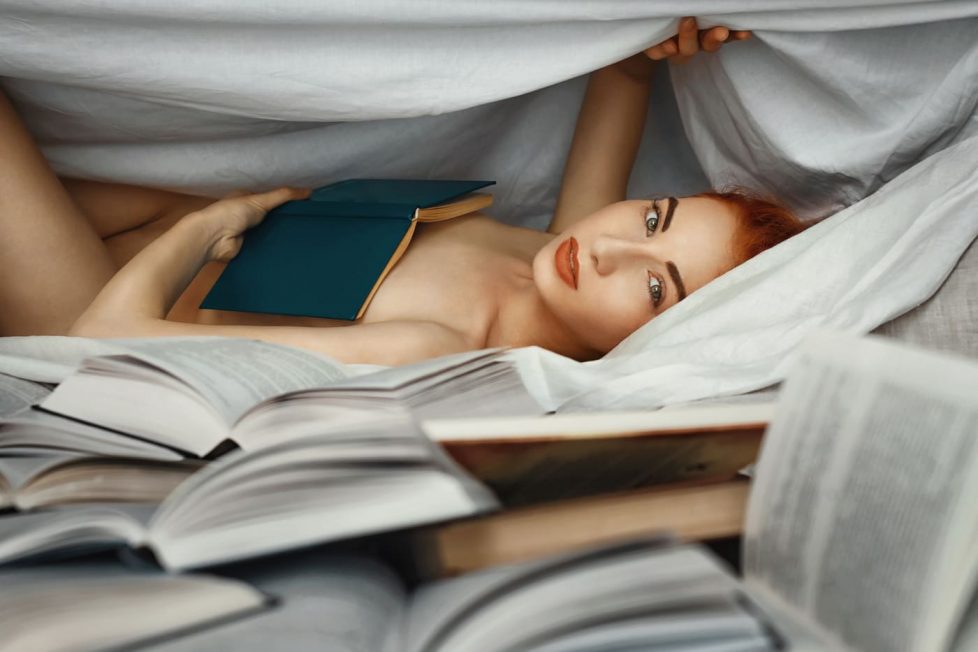 If you are eager to spice things up in the bedroom there are plenty of erotic stories to read.
Enjoying the finer things in life isn't just limited to indulging in expertly made wine and glamorous holidays; it can also include — at least for many bookworms — the art of reading a perfectly worded sex scene in some well-written erotic stories. While some might argue that TV and movies better portray these steamy encounters, avid readers know better. There's something even sexier about the descriptive language authors choose to use that make passages come to life before your eyes without any visuals at all, and if you've ever read a tantalising book, you know just what we're referring to.
For those who regularly enjoy reading eroticstories and romance, this probably doesn't surprise you. Some of the sexiest, hottest scenes aren't on the television—they're written in books that will make you feel like you're on fire while reading them.
Spice up your sex life with these irresistibly sexy erotic stories.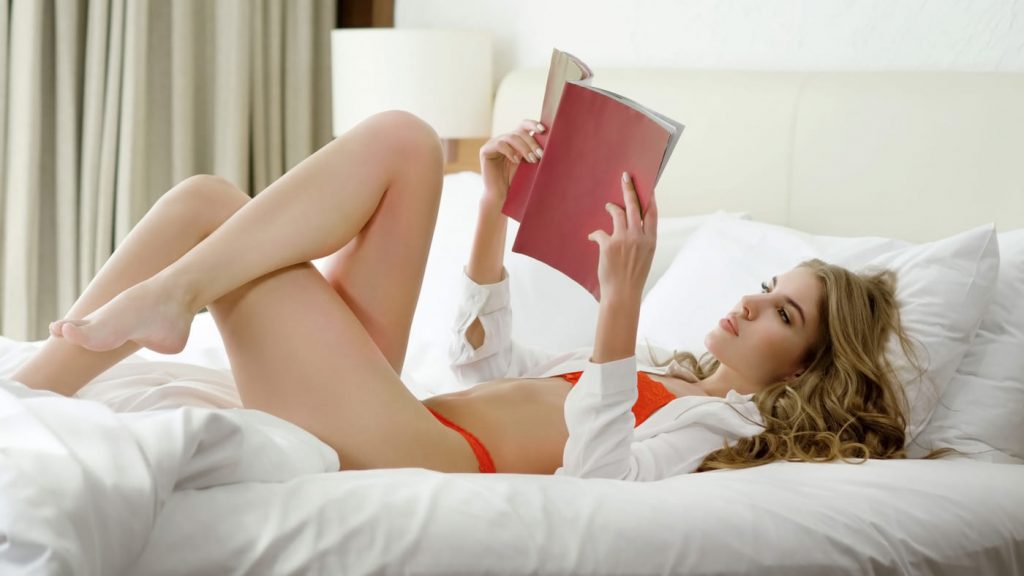 She Comes First: The Thinking Man's Guide to Pleasuring a Woman
With more than 300,000 copies sold and 4.5 out of 5 stars on Amazon, this is the ultimate guide to female pleasure. Author Ian Kerner wrote a book that Cosmopolitan described as "every man's must-read." It's an indispensable guide to oral sex, female pleasure and great orgasms. This book focuses on how to put the woman's needs first in the bedroom and how this will lead to a more enjoyable and fulfilling sex life for both partners.
Bad Behaviour, Mary Gaitskill
Nine powerful erotic stories of longing and desire, depicting the darker side of humanity with a particular focus on the disenchanted fringe that is struggling for a connect somewhere. The stories revolve around sex work, sadomasochism, substance abuse and the like, with most critics calling it a style that is terrifying and ferocious, at the same time. If you've seen The Secretary, you'd probably know what we're talking about. For those who haven't, the story depicts a sadist-masochist relationship between a lawyer and his secretary who is punished (as a form of titillation) for simple typing errors. Also, Fifty Shades of Grey is probably inspired by it, according to most critics.
Tropic of Cancer, Henry Miller
The joy of skimming through the pages of banned books is definitely one of the highs every bibliophile may have experienced in his/her lifetime. This book was banned by the US censorship laws once upon a time and gained notoriety due to the same. This is a first person's account of Miller's time in Paris in the late 1920s. This classical work is definitely worth reading because the way Miller has described his sexual encounters is pretty explicit and definitely closer to real life than other erotic novels.
Big Book of Orgasms Edited by Rachel Kramer Bussel
You can't go wrong with an anthology that promises you orgasms. What happens when you bring together 69 authors sharing their hottest erotic stories? If you have top notch erotica editor Rachel Kramer Bussel, you get The Big Book of Orgasms! This climactic collection captures top erotica writers serving up steamy scenarios all focused on The Big O. Whether getting off from exhibitionism, voyeurism, or a very special pair of blue jeans, the characters in this book explore all sorts of ways they can come. Discover the thrill of hot wax and even hotter sex; these short erotic stories bring the heat on every page!
Slow Surrender by Cecilia Tan
Cecilia Tan is a mistress of erotica and is simply one of the most important writers, editors, and innovators in contemporary American erotic literature. In this book are narrated the erotic stories about a waitress, Karina. From the moment waitress Karina meets him in a New York bar, she knows James is different. Daring. Dominating. Though he hides his true identity from her, the mysterious, wealthy businessman anticipates her every desire and fulfills her secret fantasies. Awakened by his touch, Karina discovers a wild side she hadn't known existed and nothing is off limits.
Give Me More by Sara Cate
At thirty-four, Drake is a self-anointed commitment-phobe scoundrel who is not afraid to admit it. When his best friend and co-owner of the up-and-coming kink club Salacious asks him to go on a cross-country road trip to tour other clubs with him and his wife Isabel, he hops on board. But being the third wheel in their marriage is getting old. And when a spark ignites between the trio, nothing will ever be the same. Insanely sexy, breathtakingly beautiful, and unimaginably emotional, Give Me More is a memorable MMF friends-to-lovers erotic stories that will keep you up till all hours of the night.