31 March International Transgender day of Visibility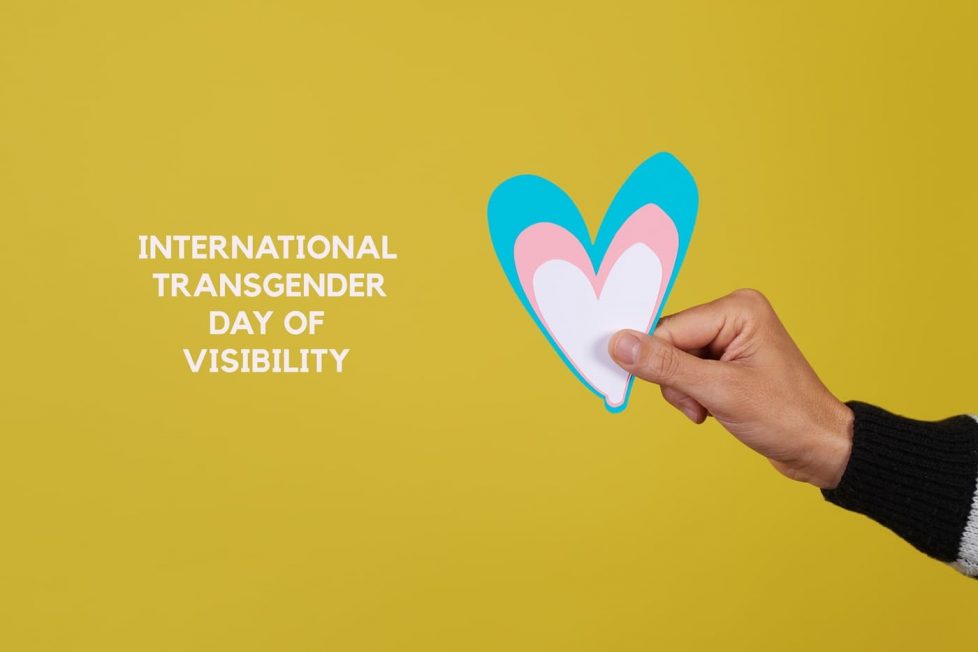 This is a day to recognize and raise awareness on the discrimination faced by transgender people worldwide.
International Transgender Day of Visibility was founded in 2009 by transgender activist and organizer Rachel Crandall. International Transgender Day of Visibility occurs annually on March 31 to acknowledge successes and celebrate living members of the transgender community. Transgender life. Non-binary affirmation. Gender nonconforming expression. This day — this one day in March — is here to recognize and honor anyone whose gender is beyond the scope of the cisgender man/woman binary.
The history behind International Transgender Day of Visibility.
Rachel Crandall-Crocker, the creator of International Transgender Day of Visibility, wanted people to have a moment of happiness. So she made a Facebook post encouraging people to organize festivities in their hometowns and started messaging accounts from all over the world — it was worth a shot.
"I'd been wanting there to be a special day for us for a long time," she recalled. "And I was waiting and waiting for someone else to do it. And then finally I said, 'I'm not waiting anymore. I'm going to do it.'"
It was 2009, and at the time, the only annual event that most transgender communities had was nothing to celebrate. Before then, the only day of recognition the trans community had was Transgender Day of Remembrance – a day of mourning held on Nov. 20 to commemorate trans people who have died in the previous year. Trans Day of Visibility is an attempt to break these cycles of violence and discrimination against trans people. Trans Day of Visibility, then, is an attempt, as the trans community puts it, to "give us our roses while we're still here." "I wanted a day that we can celebrate the living, and I wanted a day that all over the world we could be all together," Crandall said.
So Crandall-Crocker, who had lost a marriage when she came out and a job as a psychotherapist when she transitioned, decided to create the day herself. March 31 would be International Transgender Day of Visibility. The date wasn't significant as much as it was convenient. It was far enough away from TDOR in November and Pride Month in June that it wouldn't conflict with either. From her home in Michigan, she organized a panel just outside of Detroit. Maybe people would come or see the Facebook post and hold their own events, she thought.
Crandall-Crocker now talks about those early days with near disbelief. Millions of people now recognize March 31 as a day to celebrate transgender people worldwide. Every major LGBTQ+ rights organization recognizes Transgender Day of Visibility with community gatherings, panels and celebrations. Skyscrapers across the world light up with light pink, blue and white — transgender pride colors — on the day.
In recognition of the holiday, here we are sharing some ideas for how to support transgender people in your life today and every day.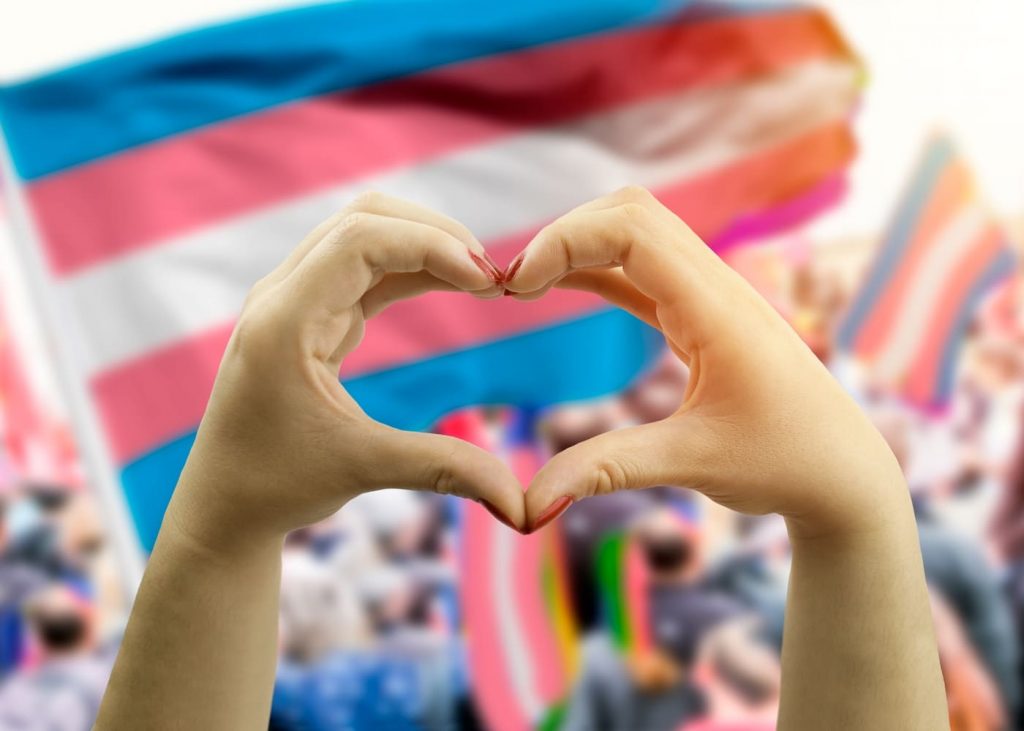 Celebrate—and fight for—trans lives
This is Transgender Day of Visibility—it's the time for education, empowerment, and action! Join the celebration. Start a protest. Host a movie night. Organize a rally. Make the world a better place for transgender people.
Go to local TDOV
There are TDOV events happening all around the world, see what options there are to participate near your home, and use #TDOV, #TransResistance, or #MoreThanVisibility on social media to share your experience.
Support trans-led organizations
Less than 10 percent of grants going to LGBTQ organizations go to trans-led ones. Many trans organizations run on donations from people like you! Find organizations run by trans people to support in your community today.
Learn more about the gender identity
Know the differences between gender identity, gender expression, sex assigned at birth, sexuality, and emotional attraction. Also know to ALWAYS refer to a trans person by their gender identity and not their sex assigned at birth. Gender is also much more complicated than the sex/gender/sexuality distinction.
Recognize the intersections of transness and other identities
This includes race, sexuality, class, disability, citizenship, and more. Recognition does not just entail acknowledgment, it means action and centering transgender people.
Make women's spaces encompassing of trans women
If you have access to women's spaces, make sure it is not exclusionary of trans women. Whether it's a women's college, party, or music event, trans women are women and deserve to be part of these spaces. Also recognize that we need more than inclusion: the entire space must be rethought in how it perpetuates transmisogyny.
Learn trans terminology
Trans language is always changing and important to know. There are resources available to learn some trans terminology. Tell people when they say something transphobic or cissexist. This may be calling out, calling in, or a different form of recognition. Accountability is vital for trans community!