10 Sex Positions for Summer
There's no shortage of summer sex positions that are perfect for this time of year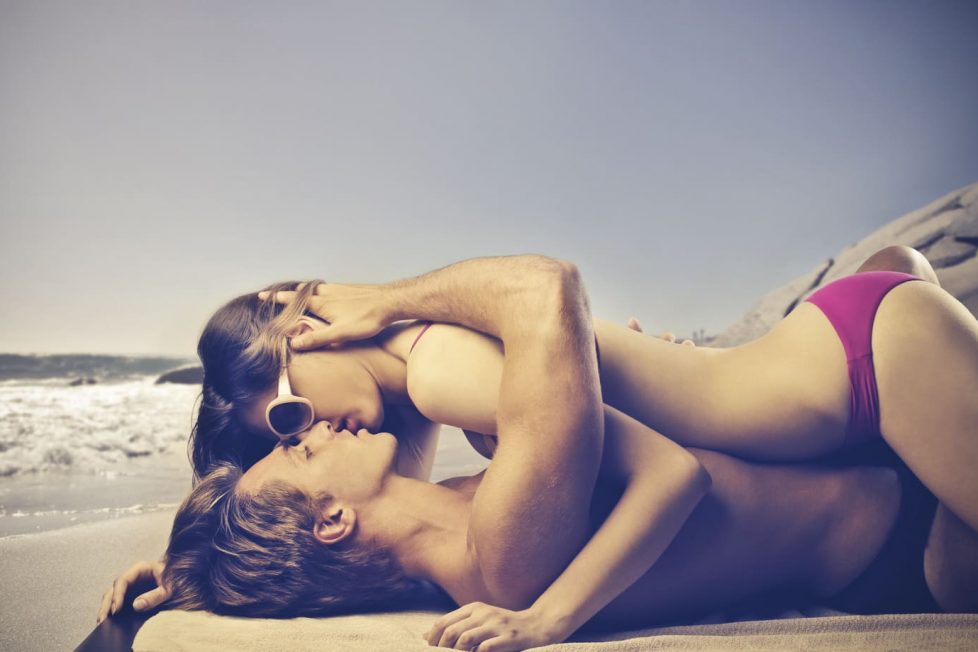 In summer the only thing hotter than the sexual tension is the temperature.
The official start of summer is just around the corner, and what better way to kick off the hottest season of the year than by resolving to make this summer the steamiest, sexiest one yet? Thankfully, there's no shortage of summer sex positions that are perfect for this time of year, and if you want to get creative and to experiment in bed, summer is a seriously opportune time to do so.
Here are the best 10 sex positions to try this summer.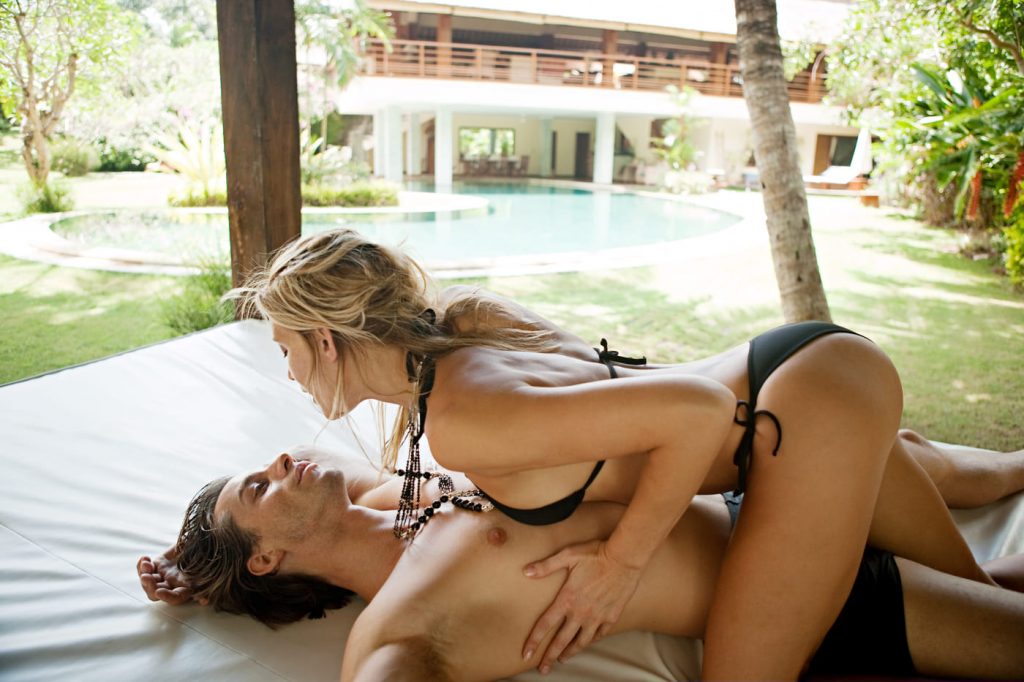 Sex and Volleyball
If you're heading to the beach this summer, don't forget to pack a beach ball — because after you're done playing volleyball with your friends, it can be used by you and your partner as a handy prop during doggy style sex positions. If you and your partner want to have sex on the beach, there's no better way than with a beach ball. Try spreading out a large beach towel, position your body over the beach ball, and have your partner enter from behind.
Standing Shower Sex
Having sex in the shower can be fun any time of year, but it's particularly refreshing and sexy during the hot and sticky summer months. Getting it on in the bath or shower is a great way to stay cool and comfortable on those hot summer days, just be sure that your tub or shower is equipped with a slip-proof floor or mat and a sturdy bar you can grab onto if you need to. Also be sure to bring extra lube, as water can wash away a lot of natural lubricant.
The Teddy Bear Position
Summer is the perfect season for a picnic on a secluded beach or even in your own backyard. After feeding each other sensually, we recommend giving each other an intimate foot rub with some chilly ice water. Then, have your partner get into the classic marriage proposal position, while you climb on top and straddle him. The teddy bear position is romantic and great for kissing, eye gazing and cuddling.
The Cowgirl
If your partner tends to be on the sweatier side, cowgirl is one of the essential sex positions to try: you're doing all the work — meaning your partner won't get all sweaty and drip on you — plus you can control the pace to ensure you have an amazing orgasm. When women are highly aroused they will want the dominant position of being on top so they can control penetration and grind against their partner's pelvis, stimulating not only the inside of the vagina, but the entire vulva.
Sex in the Pool
There is no better place to have sex than in the pool when it's the peak of summer. You must be very aroused and very wet to accomplish all possible sex positions, and even so, ask your partner to take it slowly when entering, as the water of the pool washes away the slippery natural lubricant, but once he's in, he's good to go.
Masturbate Each Other
If you are seriously that cranky and sweaty that you need to get way more turned on before you can make sex, just do you. Masturbating at the same time can be really hot, though it takes a certain level of confidence for some people. It's also a good way to break the ice about showing your partner your favorite vibrator techniques to use in the future.
Staning Oral Sex
The standing oral sex positions can be done on a tile floor or against a fridge for added cooling benefits. Your partner can stand naked against a flat surface like a wall, hi back is cooled from the contact of the wall with you on your knees in front of him on the floor. Feel free to add a pillow for your knees … don't try to be a hero.
Summer Scissors
Mood strikes while you're sunbathing? This take on scissoring can be done in any lounge chair. You lay on your side and spreads your legs, allowing your partner to penetrate you from the side. You can choose to turn your head and look at your partner at times or stay face forward.
Summer Straddle
Have your partner sit, while you straddle your lap. Your partner can simply unzip his pants, or put a strap-on over his clothes while you can simply shift your underwear to the side. This face-to-face position can be super intimate, even if you keep your top on. It can easily be done in a car or closet, too!
The Lounging Lioness
Making love outside on a deck chair is not only creative, but memorable and romantic as well, especially when the sun is going down. The partner lies on his back, and you lie on top of him with your legs closed. This is one of the sex positions that gives him a tighter sensation and puts added pressure on your clitoris.